This post is dedicated to everyone approaching their gym workouts as if they're auditioning for the "Call On Me" music video. We know you're having sex at your fitness centers, people, and it's time to cool the fuck down.
The Huffington Post reports that "nearly 25 percent of British gym-goers have had sex at their place of fitness...More than half of those surveyed said they've used the gym as a place to hook up, while ten percent said they stash a condom in their gym bag."
The same survey, which was conducted by sex shop Ann Summers, and yielded 2,000 respondents, also revealed that 20 percent of responders had had sex with their personal trainers. And seventy percent of women "admitted to fantasizing about their personal trainers while having sex."
That working out would get a person hot and bothered is not necessarily a surprise. According to the Huffington Post, "exercise increases a person's blood flow, which can put them more in the mood. Sweating, which we are wont to do at the gym, also increases the release of pheromones, the chemical that attracts potential partners through scent." It's just science, baby.
But it's also kind of risky. Gyms are often rife with "staph, E.coli, candida, and other bacteria" — thus the flip flops you wear in the shower.
G/O Media may get a commission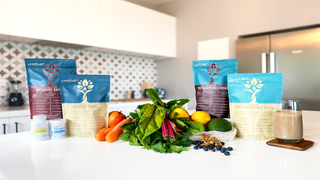 And yet I must say: I admire those of you who can regard yourselves as erotic hotshots post-workout. Personally, I look like a reddened, hunched over ghoul. I won't even make eye contact with you unless you're handing me ice water or rescuing me from whatever machine has imprisoned me that day due to my grievous misinterpretation of it.
In any case, be careful out there, lovers. At least wear your shower shoes.
---
Contact the author at rachel.vorona.cote@jezebel.com.
Image via Shutterstock.