I've already said most of what I'd like to say about about Playing House, the USA show created by and starring Lennon Parham and Jessica St. Clair, but having just devoured Season 3, a new feeling came to me: a burning desire to shout out the talented cast of comedic actors these women have gathered to play their family, friends, and foils.

A summary of the show: St. Clair plays Emma, who leaves her high-powered job and moves back to the small town she grew up in to help Parham's Maggie raise her baby. Each season is brief but, for lack of a less hackneyed word, perfect; funny, calm, pleasant. These are people who, when they have drama, have it realistically and minimally, but generally are kind to each other and behave well. Watching them makes me feel good, bringing about a sensation not dissimilar to that which comes from watching Bob Ross paint trees, but with significantly more substance (no offense to Bob, though he is dead and will never know I wrote this).
Anyway, onto this list of some of my favorite characters over the seasons, some of whom are around semi-regularly, but others of whom only showed up for an episode or even less time. (If you haven't watched at least up to Season 3 of Playing House, this contains some minor spoilers; only four episodes have aired so far, but all of them are streaming online.) This isn't really a show where I think spoilers matter much—I have now watched every season three times—but if you do, don't read this, go watch the show, and then come back and read this.
Keegan Michael-Key as Mark, the handsome cop whom Emma used to date in high school and with whom she finally, finally reconnects with after Mark realizes he and his wife Tina are not a good fit.
G/O Media may get a commission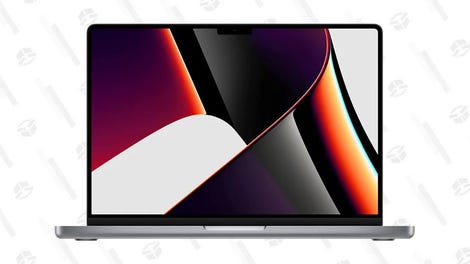 Save $300
2021 14" 1TB MacBook Pro
Zach Woods as Maggie's brother Zach, a totally sweet weirdo with a sometimes-fixation on Emma.
Lindsay Sloane as Tina, Mark's minorly obsessive compulsive ex-wife who, as you'll see more of in Season 3, manages to bridge several gaps to become friends with Emma and Maggie.
Jane Kaczmarek as Maggie's highly theatrical mother whose main issue is that she and her daughter are way too much alike.
Lauren Weedman as Cookie, Maggie's very intense self-defense teacher who becomes her ex-husband Bruce's new girlfriend.
Jason Mantzoukas as C.J., Maggie's High School band crush who ends up being a bit of a weenie.
Jason and Randy Sklar as the Custerman twins, who have a deep and highly childish rivalry with Emma and Maggie.
Laurie Metcalf and Michaela Watkins as Emma's light and helpful breast cancer doctors.
Garcelle Beauvais as Maggie's impressive OB-GYN who she and Emma lie to about being lesbians.
June Diane Raphael as Vanessa, the founder of a Tyra Banks-esque makeup company.
Daija Owens as Daija, a 13-year-old who wants a Game of Thrones birthday party and—like Queenetta, the character she played on Parham and St. Clair's last show Best Friends Forever—loves to treat Emma like shit.
All the dudes on the police force with Mark, including Ian Roberts, Bobby Moynihan, Ryan McPartlin, and Paul Welsh.
And this list doesn't even include Brad Morris, Jeff Hiller, Marissa Janet Winkour, Kyle Bornheimer, Sandy Martin, Gerry Bednob, Neil Casey, Andrew Daly, Rob Riggle, Larry Wilmore, Ben Willbond, Stephnie Weir, Eugene Cordero, Marco Rodríguez, Matt Walsh, Rich Sommer, Jack McBrayer... I could go on. But suffice it to say that, via their years at UCB, St. Clair and Parham have gathered a real crew.