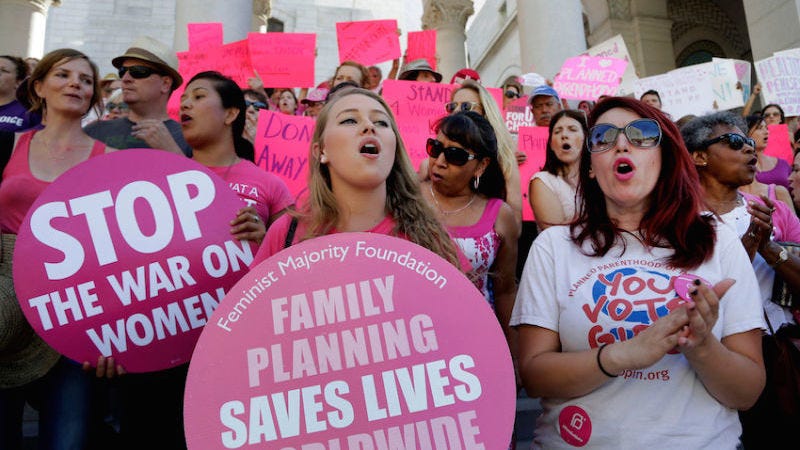 In refreshingly hopeful news, The Guardian reported on Sunday that donations to Planned Parenthood have spiked dramatically in the six weeks since Donald Trump was elected President, totaling more than 300,000 individual donations, which is 40 times its normal rate.

A Planned Parenthood spokesperson told The Guardian that 70 percent of donors had never given to the organization before and about half of the donors are millennials.
Republicans are expected to cut $400 million in Medicaid funds to Planned Parenthood once they control the House, Senate, and Oval Office in January.
Individual donations to the American Civil Liberties Union have also risen to around 300,000, amounting to nearly $23,000,000 in total.
Other nonprofits are also reaping the benefits of holiday generosity and fear of curtailed civil liberties under the incoming Trump administration. Loretta Prescott, development director for the Immigration Legal Advocacy Project in Maine told The Guardian, "This is always our big time of year, but this year it's huge. Instead of giving gifts, people are making donations to causes they believe in."
Reading this, I finally feel like imbibing the holiday spirit. Let's keep it going and build on it in the new year.