Pittsburgh radio sportscaster Mark Madden has responded to a woman's Twitter insult by responding that all women are idiots who should "get in the kitchen."
Earlier today, Twitter user ZbynekGirl accused Madden, who hosts a show on Pittsburgh radio network The X, of being amateurish. He responded thus:
Look, ur a girl, so ... u know nothing & ur opinion is useless. Get in the kitchen, have a kid, dance 'round a pole, something.
Madden soon deleted the tweet, but continued lashing back at ZbynekGirl — he wrote, "A) all I did was return like 4 like. U were very abusive. B) It's in keeping w/my character. C) U don't matter. #getinthekitchen." And: "Well, I haven't been pulled off the air yet. You must not be an influential as you thought. #barefootandpregnant."
It's a little hard to tell what precipitated the fight in the first place — the Pens Blog says it was a dispute over another radio host, Tim Benz. Later in their fight, ZbynekGirl certainly became disrespectful to Madden, calling him a "fat fuck" and saying "ur life is one big pathetic excuse." But that's no excuse for Madden to spew insults against all women. His tweets seem to reveal some pretty deep-seated misogyny, something that should definitely bother The X if it cares about female listeners. If The X does take action, it wouldn't be the first time Madden's gotten in trouble for offensive comments. He was fired from ESPN after saying he hoped Ted Kennedy "would live long enough to be assassinated." Apparently he hasn't learned his lesson.
G/O Media may get a commission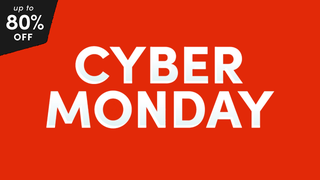 up to 80% off
Wayfair - Cyber Monday
Update: Madden has emailed me the following statement/apology:
I owe women in general an apology. Maybe not that one. Her language and attitude toward me has always been abusive. But I got a bit carried away playing my radio character, which is a TV wrestling bad guy. I used to be one of those, w/WCW as a color commentator. I deleted the tweet because a teacher lectured me via Twitter, and I felt bad because my late mother was a teacher. So, mea culpa to anyone who feels one's coming their way. I thought it was just show biz.

And I thought it was just Twitter. I get abused constantly via Twitter. My dead mother gets taken to task. One guy points out that I'm 50 & unmarried, and tries to get #sandusky1stmaddennext to trend. I guess all that is OK if you do it under cover of anonymity.

Bottom line: I was just trying get under the skin of one person. To anyone else who feels they caught any shrapnel, I say, "I'm sorry." I'm not sure I owe an apology to anyone who calls me a "fat fuck." Any woman who's ever worked with me knows I treat them with respect.
Mark Madden Melts Down Via Twitter, Hates Women [Pens Blog]