Shockingly, nobody is looking for any more crack party planning advice from Pippa Middleton since her book Celebrate made a fart noise that echoed throughout the publishing industry (although tips like "Make ice!!!" are extremely helpful), her following two book offers—one on wedding planning and another on children's' parties—have been rescinded. She is now unemployed, embarrassed and "fed up" with being controlled by the Royal Family. Ughhhhh, Kate, Kate, Kate!
However, things aren't all bad. She has been schmoozing with wealthy Belgian boar-hunting siblings Cedric and William Frere. "She's undeniably skilled at engineering her way into the right circles, and these Belgian boys are another example of her skills. She's having a ball!" SO WATCH OUT, BOARS. On days like these, when the biggest celebrity item is the size and shape of Pippa Middleton's latest bowel movement, I wish I could trade writing for boar hunting. But that's the way the cookie crumbles. [Showbiz Spy, Celebrity Dirty Laundry]
---
Although rumor has it that Robert Pattinson has finally dumped Kristen Stewart for good after an awkward, unfriendly New Year spent with his protective friends and family, Stewpatz have ranked as the highest-grossing on-screen couple in Hollywood out of the last three years, Twilight having made $3.3 billion since it hit the big screen.
Following those two were Rachel McAdams/Channing Tatum; Natalie Portman/Ashton Kutcher and fellow real-life duo Miley Cyrus/Liam Hemsworth. So basically, if Stewpatz splits, every tween and stunted adult Twilight fan is the petulant child of divorce who will totally start dressing Goth. [Marie Claire UK]
G/O Media may get a commission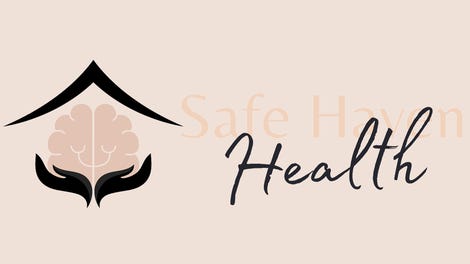 Addiction counseling
Safe Haven Health
---
You'd think that your self-inflicted misfortunes would become clear to you after The New York Times writes a 5,000 word piece about it, and yet Lindsay Lohan continues to choose her choices poorly: she Instagrammed a coy little shot of herself and The Wanted band member Max George, who she trained her fucksights on a few months ago, in what appears to be a bedroom? Is this proof? Does anyone care? It's mostly just kind of sad because:
George has been publicly dismissive of the redheaded train wreck, calling her a "groupie" and saying, "She was good to party with, but there's definitely not going to be any babies on the horizon."
:-( LiLo also turned down a $550,000 offer to do Dancing With The Stars—which, let's face it, was crazy to offer her a regular gig in the first place. [Page Six, TMZ]
---
The Two Best Photobombs of President Obama's Inauguration
Bill Clinton and Kelly Clarkson Edition:
And Malia Obama and her Mom and Dad Edition. [Us Weekly]
---

Game Of Thrones Season 3 teaserrrr. [HuffPo]
---
Rihanna tipped a waiter at the Laugh Factory $200. (But that still doesn't make having to hear Dane Cook's set worth it.) [TMZ]
Meanwhile, Chris Brown got "swatted," the newest microtrend in annoying celebrities/Los Angeles cops. [TMZ]
Real Housewives of Beverly Hills "star" Adrienne Maloof is dating Rod Stewart's son Sean. [TMZ]
Zayn Malik has a dubious new hairstyle. [4tnz]
Mark-Paul Gosselaar is calling for a Saved By The Bell spinoff. [TMZ]
Bobbi Kristina got herself a new Lexus and will try not to crash it thrice like she did her old Camaro. [TMZ]
Joseph Gordon-Levitt's movie Don Jon's Addiction has sold to Relativity after its Sundance premiere. [Vulture]
Sheryl Crow says that if her ex Lance Armstrong kept his doping secret any longer, it would have been "devastating." [CBS News]
Pam Anderson will appear as a contestant on Holland's Dancing On Ice. [Express]
Anderson Cooper is considering leaving CNN if he's replaced by Ann Curry.
Taylor Swift flew to London, reportedly to "talk" to Harry Styles. [The Sun]
Angelina Jolie's kids' poop keeps Angelina Jolie grounded, or something. [Showbiz Spy]
My thirteen-year-old self would be DYYYINGGGG about Michelle Kwan's wedding dress. [People]
This picture! Of Drew Barrymore and her daughter Olive in a lobster costume! [Us Weekly]
Liam Hemsworth and Miley Cyrus went to Costa Rica. [Us Weekly]
James Franco wrote a terrible poem about President Obama. [The Frisky]
The end of an era: Britney Spears removed her $90,000 engagement ring. [TMZ]
Amanda Seyfried looks delightfully seventies as Linda Lovelace in the Deep Throat biopic. [NYDN]
Once upon a time, Joe and Nick Jonas told some fans to scram: "We do so much for you, and you want a picture? Get out of here." :( [Radar Online]
My mom's boyfriend Jamie Oliver has a YouTube cooking channel now called FoodTube. Mmmmm, food tube. [NYDN]
"Blowmeo and Juliet." A++++ [NYDN]