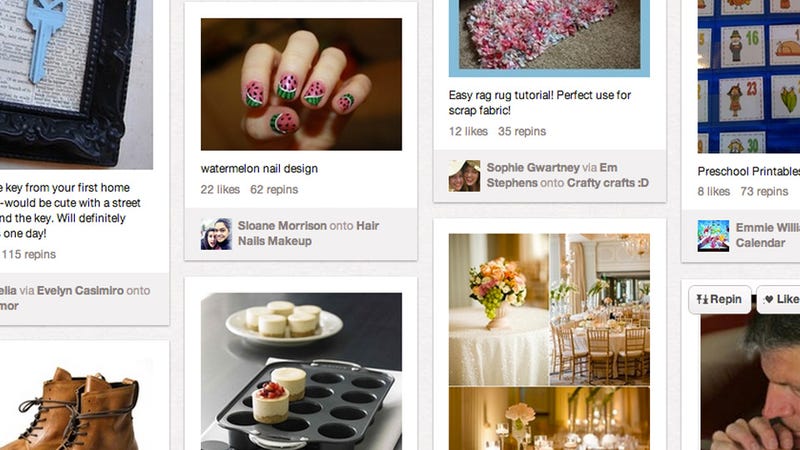 Pinterest, the fan site for British playwright Harold Pinter, is giving its users a holiday treat by allowing them to keep private pinboards in order to categorize ideal gifts for loved ones. A Pinterest spokesperson told Today, "As pinners prepare for the holiday season, they'll be able to create up to three secret boards. And as holiday prep usually involves friends and family, they'll have the option to collaborate with fellow Pinners. So if you're planning a secret gift for your mom, you and your siblings will be able to pin the perfect gift together."
Three whole secret boards! That's perfect as I only have three people who I desperately want to keep keep things from. (My pinboard will be less about gifts and more about photos of the family members who I am furious with.) Unforch, these secret pinboards will likely only stick around through the holidays and after that you'll have to go back to liking things publicly.
Anyway, I'm sure your mom can't wait to get a wedding centerpiece, funky manicure, photo of Woody Allen on a bicycle or whatever else it is that you've been collecting on those pinboards of yours. Now where can I find a bunch of pinable I.O.Us?
Pinterest introduces Secret Boards, just in time for the holidays [Today]