A judge has dismissed a copyright lawsuit from a self-professed "gangsta pimp" who accused 20th Century Fox, Lee Daniels and Terrence Howard of stealing his life story.

Ron Newt sued the three entities in April 2015, claiming he shared his story with Howard in L.A. in 2010 and that Empire later ripped him off. Newt released an autobiography and documentary DVD both titled Bigger Than Big and originally sought $1 billion in the lawsuit before reducing it to $10 million.
Judge Consuelo Marshall dismissed the suit on Wednesday, on the grounds that there was "no substantial similarity with respect to plot," according to The Hollywood Reporter. The judge also stated in court papers: "Although the parties' works each follow an African American man who was involved in drug dealing and has sons pursuing a music career, Plaintiff's works and Empire are not substantially similar as to plot."
Essentially, Newt failed to prove his material was copyrighted and that Empire willingly stole it. Via THR:
In Marshall's opinion, two-thirds of Newt's documentary centers on his work as a pimp in San Francisco, while the remaining third focuses on his sons' group the Newtrons, and his book and screenplay primarily focus on "the violence, sex, drugs and crime" surrounding Newt's life as a drug lord. Meanwhile, Marshall found Empire focuses on "the power struggle amongst the Lyons — an African American family in the music business."
G/O Media may get a commission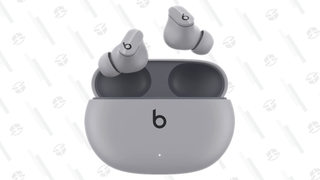 Marshall further described the likenesses as mere "random similarities."
Newt's lawsuit was among the many that have been brought against Empire in hopes of capitalizing on its success.