News photographers claim that Russell Brand's bodyguards tried to get them killed by TIGERS.
Snappers from respected news agencies like Associated Press, Reuters, Agence France-Press and the Hindustan Times were in a Jeep following two vehicles shuttling members of the Perry-Brand wedding around Ranthambhore National Park when two of Russell's security guards jumped out and began throwing punches at the photogs and their driver. "The cameramen claim their car keys were subsequently swiped by the bodyguards, essentially leaving them for mincemeat in tiger country." Ranthambhore police have issued a statement, which reads:
"The photographers have filed an official complaint of assault and all witnesses, including Mr. Brand, will be questioned about this. Police officers will be going to the hotel tomorrow to advise the alleged perpetrators of an arrest and that a case has been filed. It is certainly not a good thing because an Indian photographer has been beaten up in his own country by a foreigner. The photographer would like an apology and if the perpetrator is willing to apologize then we can take back the case."
Here's some more about Russell Brand and his pals on a safari ride through Ranthambore National Park in India. TIGERS!!! [Radar Online]
Security is tight around the Aman-i-Khas resort where the Perry-Brand wedding will take place today; Russell Brand will supposedly ride a decorated horse escorted by a procession of elephants for the marriage procession, and Rihanna and Diddy are expected to attend. Sunday, there will be a reception at the Taj Rambagh palace. [AFP]
Lindsay Lohan says she cannot afford to pay for rehab anymore and really needs to work. Does she not realize that for her, the alternative to rehab is jail? [NYDN]
At the link: Watch Lindsay Lohan grow up in record time. [TMZ]
Christina Aguilera and Jordan Bratman have split up, but he's still living in the house. A source declares it "Awkward." [TMZ]
Kim Kardashian's birthday party in New York took place on a yacht, and her friend Kanye West was there. [CNN via People, E!]
Gwyneth Paltrow has chosen Dr. Oz to reveal "nutrition secrets" for Goop. Can't wait, and no, I don't mean that. [Page Six]
Amy Winehouse has been working with Fred Perry clothing, and in these shots, she models some pieces and looks great. [The Superficial]
Lady Gaga's Polish magazine cover displays some side boob. [The Life Files]
Snooki hasn't had sex in 3 months. Waah! [NYDN]
The bad news: 17-year-old Taylor Momsen flashed her breasts at the crowd during a recent Pretty Reckless show in New York. The good news: She was wearing pasties! [Hollywood Life]
Jordan Catalano is ripped. [JaredLeto.com]
Randy and Evi Quaid were arrested in Vancouver after being on the lam for a week; they are trying to get refugee status in Canada because they are being "targeted" in the U.S.; they point to the "unusual murders" of their friends Heath Ledger, David Carradine and Chris Penn. Ahem. [Radar Online, Radar Online]
Antoine Dodson milkshakes for everyone!!! [TMZ]
Seth Rogen, Jack White and Jon Hamm are some of Conan's first guests! [Just Jared]
Question: Is Lea Michele on coke? [The Awful Truth]
G/O Media may get a commission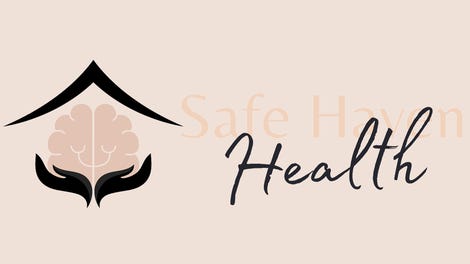 Addiction counseling
Safe Haven Health