A British photographer who is being delicately labeled as "controversial" in news reports has died at his home in Paris, days after several women who once modeled for him accused him of rape. David Hamilton was known for his nude photos of young girls, many in their early teens. Police have declared his death a suicide.
Hamilton, who was 83, was found dead at home on Friday. A police source told Agence France-Presse he had a plastic bag over his head. Hamilton was a director and photographer most prominent in the '70s and '80s, known for blurred, soft-focus photos of blonde, blue-eyed girls with flower crowns, who he sought out on the street and at the beach. Previous discussions of his work tended to lump him in with fine art photographers like Sally Mann, who was criticized and persecuted for intimate photos of her own children. 
But Hamilton's own subjects tell a different and more disturbing story: earlier this month, a French TV presenter named Flavie Flament said that Hamilton raped her when she was 13 years old, in 1987. Flament recently wrote a novel, La Consolation, which she said in interviews and promotional materials was based on her own experience as a teenage rape victim.
Flament didn't initially identify Hamilton as her attacker, but, as France 24 reports, did so after two other women came forward to say they'd been raped by him in similar circumstances. From France 24:
In the novel Flament doesn't name her alleged rapist, whom she called "well-known worldwide". However, shortly after the book's release, two anonymous women told French magazine L'Obs that they had immediately recognised Hamilton as the antagonist, since they claim to have fallen prey to the photographer in the same setting and under similar circumstances.
In the wake of L'Obs report, Flament said her alleged rapist was indeed Hamilton. She explained her fear of being charged with defamation and the feeling she was alone had kept her from revealing his name. "Being able to share my pain changes everything," she said.
G/O Media may get a commission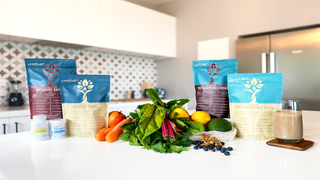 Hamilton denied the allegations, telling AFP, "I have done nothing improper," adding, "Clearly the instigator of this media lynching is looking for her 15 minutes of fame by defaming me in her novel." He also accused the French press of vilifying him in a press release, saying he was "particularly offended by the complete absence of the presumption of innocence" on their part.
One woman who appeared in a Hamilton film, Anja Schute, pictured above, defended him in recent days. She told a German publication, "I knew him as a man who abhors violence and is very delicate. He showed me the world, but never treated me unfairly." Schute added that her parents always traveled with her and Hamilton when she was working for him.
The 20-year statute of limitations in all the allegations had expired, and photography blog PetaPixel reports that Hamilton had threatened to sue the women for defamation. Flament told The Telegraph she's devastated he'll never face justice: "By his cowardice, he condemns us again to silence and the inability to see him convicted. The horror of this news will never wipe out that of our sleepless nights."