On Monday, a 33-year-old portrait photographer pled guilty in Missoula County Justice Court to two misdemeanor accounts of obscenity for a sexting relationship he started up with a 17-year-old female client. Since then, the photographer has taken down a post on his Facebook page apologizing because it got overrun with infighting.
According to the Missoulian, Dax Kuehn was hired in the summer of 2012 to take portraits of a high school senior, whose name has not been released. He began complimenting her and flattering her, encouraging her to be sexy in the photos (which, from the look of his website, is something he encourages just the young women he takes portraits of to do. Of the photos he's chosen to display, there's lots of "come hither" faces). She told Missoulian reporter Kathryn Haake she allowed it because she "never really felt good about herself." Kuehn continued to push her over a period of months, prompting the girl to eventually sent him half-naked photos of herself, which escalated to nude photos, then close-up shots of her vagina, and finally, a video of her stripping and "another more explicit video," which we can assume might involve some masturbating, since Kuehn requested it. Kuehn responded in kind, sending her pictures of his penis.
The feelings the unnamed girl shared are typical of someone who has been coerced into a relationship they're uncomfortable with. She describes ultimately feeling protective of Kuehn, worried that she would get him into trouble if she told anyone about them (according to the girl, Kuehn was married at the time. His Facebook page would indicate that he recently engaged, presumably to a different woman). This was exacerbated by Kuehn specifically telling her to keep it a secret because he would get in trouble if anyone knew. She describes telling him "It's really hard for me to say no to you," adding:
He didn't care that he ruined four months of my senior year...He was just in it for fun and games. I think he has a serious problem. You would want people to believe that he is a good person. He does a lot of volunteer work.
While Kuehn wouldn't comment to the Missoulian, he decided to take to his Facebook page to share his side of the story. On Thursday, he posted an apology that appears somewhat heartfelt, but is ultimately ruined by his qualifications and his assertion that, "While the majority of the content in the Missoulian article was untrue, the core accusation, sadly, was":
G/O Media may get a commission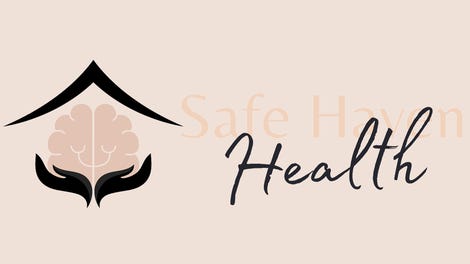 Addiction counseling
Safe Haven Health
His apology rings even less true when paired with observations from the Missoula County Attorney, who told the Missoulian that Kuehn believed that since the girl was old enough to consent to have sex in Montana, their sharing of sexually explicit material was acceptable, even though she was still a minor, which would make it less acceptable and more illegal.
Kuehn has since removed the apology Facebook post, likely because the comments below turned into a mess, featuring dozens of victim blamers fighting with those crying rape culture. One commenter accused Kuehn of having both a wife and a mistress and another said this wasn't "an isolated incident" and that he'd been "objectifying women" since she was in college with him:
Felony charges have not been filed against Kuehn because the photos and videos in question could not be found on his phone. He'll be sentenced next week; the Missoula County Attorney is asking that he be put on probation, which would mean he wouldn't be allowed to photograph girls under than 18 for the duration of the probation.
Images via Dax Kuehn/Facebook