A dream team of "comedy queens"—Maya Rudolph, Jane Fonda, Natasha Lyonne, Tiffany Haddish, Regina Hall, Alex Borstein, and Phoebe Waller-Bridge—sat down for a great roundtable with The Hollywood Reporter, where they had an in-depth discussion about things like comedy being a "boys club," being selective with roles, and when they would or wouldn't do nudity. Haddish says she hasn't been offered "the right amount of money" for it, nobody has offered it to Rudolph, period, and Waller-Bridge says, "If you can't really tell why you've got your tits out, you're probably in the wrong scene." Lyonne had an important message: get naked when you're young.
Via THR:
LYONNE Right? Maya and I went to Hawaii in the '90s and we are two lanky little tennis-playing …

RUDOLPH We looked amazing.

LYONNE We had visors and big Hunter S. Thompson aviators and we looked so cute.

RUDOLPH Boobies up here (puts her hands to her eyeline).

LYONNE Boobies up to here! (Laughter.)

HALL That's why you should be naked when you are young. You want to have that on film.

LYONNE Yeah. And then you can do these pictures as you are getting older because it becomes about the character you are playing and not about the fear of nudity. You become an actor who is just embodying the role in a way that I affiliated with fear too early on to ever shift it and be like, "Now at 35 is the time for it."
On the topic of saying yes or no to things, Maya Rudolph talked about learning to say no to people, especially in the face of dreadful "women in comedy" fashion shoots where everyone is a wacky punchline:
RUDOLPH I used to be a lot more passive aggressive about saying yes and then being unhappy and doing things that made me feel embarrassed. Even silly things like when you start to make it, especially as a comedy lady, and you get to do a fashion spread and it's, like, "Now we want you to fall out of a dumpster while putting your face in a birthday cake in a beautiful gown." And you're like, (nervously) "OK." So, I started learning to say no.
G/O Media may get a commission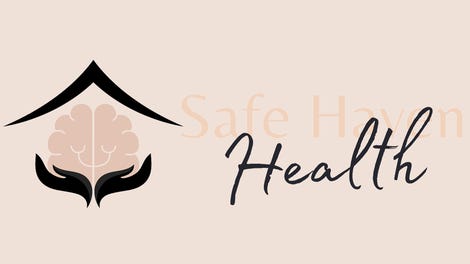 Addiction counseling
Safe Haven Health
(Magazines, I beg you, please stop doing this.)
Jane Fonda talked frankly about how she's become a beacon for older women who don't suddenly turn into desexualized pillars of stone, as much of media would have viewers believe. She says:
"[Our] culture doesn't like people with wrinkles to be talking about sex. And kids don't like to think about their parents doing it, either. But the fastest-growing demographic in the world is older women, and a lot of them are doing it very pleasurably. I wrote a book about it and I gave it to the writers. When I was in my 40s, I said before I die I want to be part of giving a cultural face to older women, and I can't tell you how much feedback Lily [Tomlin] and I get from older women who say it's given them hope — and not-so-old women who say, "I now see another way forward."
And Phoebe Waller-Bridge, who I assume is a funny, stone-cold boss all the time, because I'm madly in love with Fleabag, as I assume everyone is, doesn't have as much in common with her character as one might think:
"For better or worse, Fleabag says what she thinks in the moment, and I'm still learning how to do that. There are so many things, like fear, in the way. And the more you become in the public sphere, the more you start checking yourself all the time because you can hear how people can fuck with your words. So I write women who don't give a shit because I am teaching myself how to be one."