Reddit, a popular site for creepers and fans of upskirt shots, is in the midst of a turmoil of its own making. On Friday the site fired AMA coordinator Victoria Taylor who, by all accounts, was good at her job and beloved by the community. In response, moderators of popular subreddits—many of whom are volunteers of sorts—shut down their communities or set them to private so they could no longer be accessed. Basically the shitshow that is Reddit went into some weird subculture tailspin.

In response, Reddit cofounder Alexis Ohanian apologized for failing to take responsibility and begged subreddit moderators to make their sites visible again. Interim Reddit CEO, Ellen Pao promised moderators "better tools for moderators and for admins to help keep subreddits and reddit awesome." As of today, most of those subreddits are still blocked. And it looks like Reddit members are determined to get Pao fired.
Business Insider reports that an online petition which was started last year has now drawn over 130,000 signatures. The petition reads (via BI):
After Pao lost her gender discrimination case against venture capital firm Kleiner Perkins she was appointed CEO of Reddit Inc and Reddit entered into a new age of censorship. A vast majority of the Reddit community believes that Pao, "a manipulative individual who will sue her way to the top", has overstepped her boundaries and fears that she will run Reddit into the ground....Action must be taken to prevent Reddit from being further run into the ground.
This isn't the first time that Redditors have gone after Pao. After she banned five subreddits as part of the company's new harassment policy, the fine upstanding members of the Reddit community responded by calling her a "cunt" and a "Nazi."

Maybe we'll luck out and the worst of Redditors will have such a massive tantrum that it will be blacked out forever. Here's hoping!
G/O Media may get a commission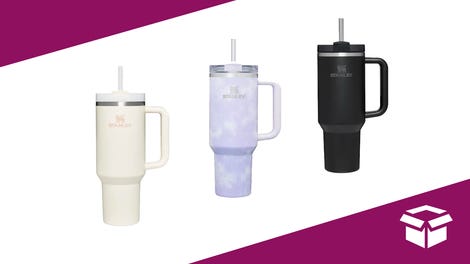 Up to 45% off
Stanley Cup Sale
Image via AP.