Hundreds of women in Peru who believe they're infertile may actually be the victims of a horrible government policy that led to them being sterilized. The country's attorney general says there are about 2,000 documented cases of women who had their tubes tied without their consent under a program meant to provide birth control options to deal with the country's high birth rate.
CNN reports that last month Special Prosecutor Victor Cubas reopened an investigation into allegations that President Alberto Fujimori's government ordered sterilization quotas in the 1990s. About 300,000 women participated in a birth control campaign that involved several methods, including "voluntary contraceptive surgery." The problem is, many women say they were coerced into signing consent forms, or even given the surgury while doctors were performing another procedure. Human rights attorney Rossy Salazar says:
"What happened was that [the government] instituted a policy of quotas, in a way forcing and giving incentives to doctors, gynecologists and nurses to sterilize a minimum of three women every month.
The attorney general's office says that based on how many women participated in the program, the number of victims is probably much higher. It's also believed that the plan may have targeted poor rural women who don't speak Spanish.
Officials from Fujimori's administration insist they didn't commit any crimes and didn't have quotas, but former health minister Marino Costa Bauer says:
"Of course there were problems ... I'm not going to deny it. I have never denied that there were problems. But what did we do about it? First, we investigated all of the accusations that were filed; absolutely all of them without exception."
G/O Media may get a commission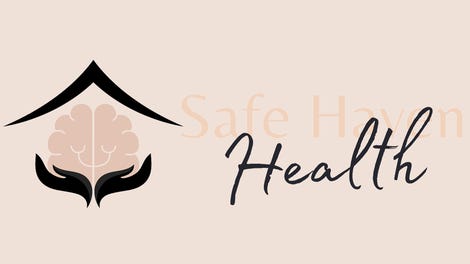 Addiction counseling
Safe Haven Health
The cases might have been looked into at one point, but in 2009, all the investigations were shelved until the new government of President Ollanta Humala recently had them reopened.
So far, Victoria Vigo is the only woman who's won a forced sterilization case in Peru. She says that after she went to the hospital to deliver her third child, who was stillborn, she wasn't able to conceive again. Three months later a doctor confirmed that her tubes had been tied without her knowledge. After a trial that dragged on for years, she was awarded only $2,750 and her doctor didn't serve any jail time. Now she's participating in the effort to prove that what happened to her wasn't an isolated incident, but part of a massive government plan to deprive women of their reproductive choices. "As a woman, I feel indignant and that's why 15 years ago I said no woman should remain silent when her body has been violated," she says.
Peruvian Authorities Reopen Investigation Into Forced Sterilizations [CNN]