Tara Reid gives exactly zero fucks and enjoys posting picture of herself naked and also as a mermaid.
In case you did not know, official Jezebel life coach Tara Reid (whose numerous accomplishments already include perfume empire dowager and more) is also a real actual mermaid now.
Conclusive proof mermaids are real. Animal Planet now totally vindicated.
Tara Reid, esteemed scientist, professional bikini artist and noted weather expert posts nude selfies to Instagram because it's a Thursday or whatevvaaaaaaaahhhhh:
G/O Media may get a commission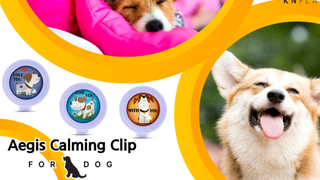 20% off
Aegis Calming Clip for Dogs
And now Jezebel presents a performance of Tara Reid Actual Mermaid Theater:
Tara Reid: HEY HERE'S ME IN MY BIKINI WOOOOO
Haters: blah blah blah [concern trolling bullshit]
Tara Reid: Hahaha cool; buy my perfume, k?
Haters: word fart word fart word fart word farrrrrrrrrrrrrrrrt
Tara Reid: Hahahah totally; hey did you know Sharknado 2 could totally actually happen? Buy it on DVD!
Haters: ::LITERALLY JUST THE SOUND OF FARTS::
Tara Reid: ::posts another bikini pic to Instagram::
This has been the inaugural edition of Tara Reid Mermaid Theater, brought to you courtesy of a grant from the MacArthur Foundation and a bottle of Hynotiq.
Images via Instagram.