"Hilton's damned-if-I-care bitchiness is what endears him to his audience," writes Peter Lauria for The Daily Beast. "Endears"? Ha. Recent comments on his site read otherwise:
perez, you sound so dumb reporting on obvious hog wash
And:
And if ya want people to think your fat ass mario, which obviously someone else is now posting, than you can't use words like Cheddar, it's not gay enough.
TDB's Lauria notes:
Hilton's audience hasn't grown along with his celebrity. Other than a few monthly spikes, traffic to PerezHilton.com has been remarkably consistent for the last three-and-a-half years.
And "well-known artist manager" and NYU arts professor Jeff Rabhan says:
"It's a different readership now than it was two years ago… Two years ago it was the Hollywood or music executive or entertainment insider, now it's more middle America. It's not a readership that would affect cultural product."
G/O Media may get a commission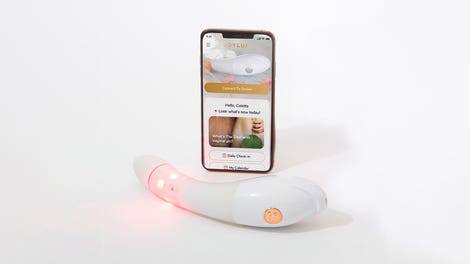 $50 Off
Joylux vFit Gold Device
Hence, Perez is having trouble launching his artists, Travis Garland and Sliimy. Traffic at CocoPerez.com is underwhelming.
There's not doubt: There was a time where posting a picture of a celebrity and scribbling the word WHORE on her face was titillating and shocking; bloggers said and did things mainstream press would never dare. But how long can you entertain folks with semen-dribble doodles? In 2005, when blogging was more of a Wild Wild West, headlines like "ASSLEE LIKES IT UP THE BUTT" could earn clicks. But five years later, can you really believe that nasty and juvenile is the future of online content? Not exactly. Gossip, intelligent dialogue, cat videos and Greyson Chance — that's what audiences really respond to. Perhaps the Internet has become a kinder, gentler place. Maybe once-funny childish antics have grown tired. But in the aftermath of the Miley Cyrus upskirt, it feels like this is the beginning of the end for Perez Hilton. Let's hope so.
P.S. Hilton's on the iChat buddy list of someone we know; this was a recent status update:



Has Perez Lost His Touch? [The Daily Beast]
Earlier: Could Perez Go To Jail After Posting Miley Upskirt Pic?