On Saturday, we reported the ACLU's claims of physical and verbal abuses by Immigration and Customs Enforcement (ICE) against approximately 288 Iraqi nationals (exact number is growing) who would face immediate deportation, were it not for a judge's order granting them a temporary emergency stay. As religious minorities and Americanized individuals, the ACLU argues that many would face persecution, torture, or death if sent back to Iraq. (Some, like Gavan Alkadi, a green card holder whose parents were killed under the Saddam Hussein regime and was placed in foster care at 16, might be killed just for having tattoos).

Yesterday, the ACLU got back with more details.

Over the phone, the ACLU's senior staff attorney Miriam Aukerman described a Kafka-esque bureaucratic living hell from the legal end: ICE holds the documents necessary for the detainees' attorneys to proceed with their case (like their Alien Files, containing their histories of first entry, asylum applications, and statements to immigration officers). But there's no clearcut timeline for producing them–the judge has ordered ICE to produce them "as soon as is practicable," and the average processing time is 22 weeks. And ICE can detain people in prison-like detention centers as long as that takes. Long enough, Aukerman says, to coerce them to sign away their rights and be deported just to escape prison. One man described the process as just "a different kind of torture" than what he'd be facing in Iraq.
"Keeping them locked up now while their cases wend their way through the immigration court system serves no purpose, other than to coerce them to give up their rights for fear of prolonged detention," Aukerman said.
In sum: detainees are waiting on ICE to provide documents which are necessary to make their case against ICE, while ICE holds them in detention centers under conditions so unlivable that some eventually give up and sign away their rights to ICE and go back to Iraq.
G/O Media may get a commission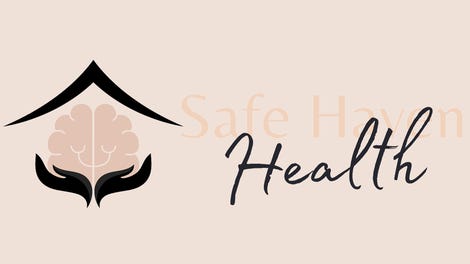 Addiction counseling
Safe Haven Health
Aukerman provided a very speculative timeline for this whole miserable process, based on her experience:
Get the A-file and ROP — 1-3 more months? (Oct. to December)
File Motion to Reopen: 3 months (Jan. to March, 2018)
Ruling on Motion to Reopen: maybe 3 months if on the detained docket (April to June)
Appeal to Board of Immigration Appeals: 1 month (May to July)
Assemble record: 1-2 months (July to Sept.)
Briefing: 2 months (Sept. to Nov.)
Board of Immigration Appeals ruling: 3 months (December to February 2019)
Petition for Review to federal Court of Appeals: Notice of appeal, 1 month.
Court of Appeals briefing: 6 months
Decision: depending on how long it takes the court

If the BIA or the Court of Appeals sends the case back (for example for rehearing under the correct standard if the immigration judge used the wrong standard), that could extend the process even further, leading to even longer detention.
The Iraqi nationals had been given final orders of removal in the first place for previous criminal convictions and visa expirations, but til now the orders have been left dormant–some for as long as twenty years–since the Iraqi government refused to issue travel documents for repatriation, the ACLU says. Some of the final orders of removal were prompted by convictions as minor as drug possession, and many immigrated as children to seek asylum in the US.

In court declarations, detainees describe being sent to prisons and given deliberately misleading information without attorneys present–for example, that the courts were so backed up that they'd have to wait a year and a half in detention unless they signed away their rights, or that lawyers were after their money. They say agents play mind games like telling detainees they were on their way home only to be shackled and sent on a flight to another center. One said that during the trip, they were given nothing to drink for four hours, no food for 12 hours, and denied bathroom breaks for extended periods of time while the guards offered detainees from other countries bathroom access and ate around them, using slurs "camel jockeys" and "terrorists."

The detainees can still go to court immediately, claiming protection under such treaties as the international Convention Against Torture ("CAT"), but they only get one shot at a trial, and going in without documents is a blind gamble. "It is imperative to review the A-file to fully understand the person's immigration status, to adequately assess relief options, and to find support for potential factual or legal errors in the proceeding," attorney Trina Realmuto has stated in a declaration for the case. Aukerman translated:
People are in detention for the time it takes to make photocopies. It's not like you can't file anything, but it's hard to do it effectively–it's like asking a doctor to do surgery without your medical records. If they lose their case, they'll get deported, they could be removed, and they could get killed. People could literally die because of that delay.
Meanwhile, the ACLU reports, ICE has requested that the National Archives and Records Administration (NARA) "detain or destroy" records "relating to detention operations."
ICE has returned request for comment:

"As a matter of policy, U.S. Immigration and Customs Enforcement does not comment on pending litigation. However, lack of comment should not be construed as agreement with or stipulation to any of the allegations. As part of the Department of Homeland Security's homeland security mission, our trained law enforcement professionals adhere to the Department's mission and values, and uphold our laws while continuing to provide the nation with safety and security."
The representative added, on record-keeping:
"This is routine, government record maintenance as prescribed by the National Archives and Records Administration (NARA), which is the ultimate arbiter of how our records are managed. ICE is working to be in full compliance with the federal records authority."