This kind of crap would not be tolerated when Tony Soprano was running things.
Satin Dolls, the New Jersey strip club that served as the stand-in for the fictional Bada Bing club on The Sopranos was robbed not once but twice in the past few weeks. The club, located in Lodi, was robbed right before Christmas and again after New Year's. Robbing a strip club right before Christmas? Jesus and Santa Claus are very, very disappointed in you, robbers.
According to NorthJesery.com, robbers armed with shotguns broke in and took about $30,000 on Dec. 21. Then on Friday, robbers struck again:
Between 2 a.m. and 5 a.m. on Friday, someone smashed the strip club's front glass door, Detective Capt. Donald Scorzetti said in a news release. They pried open the office door to access the safe, but didn't take anything.

[...]
Scorzetti said police don't know if the burglaries are related. They are still waiting to review surveillance video of the second incident.
Prime suspects include a couple of guys that were giving Paulie Walnuts some funny looks this one time. Anyone with info is being asked to contact police at 973-473-7600.
Image via Getty.
G/O Media may get a commission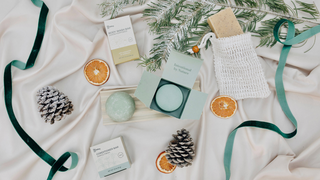 low-waste beauty
The Earthling Co.