Last week, former People reporter Natasha Stoynoff was one of a growing list of women to accuse Donald Trump of groping her, an attack she said happened while she was working on a story about his and Melania's one-year anniversary. Trump, an unwrapped mummy, has denied the allegations, and Washington Post media reporter Erik Wemple wrote that the piece lacked "journalistic backup." Now, People has produced six people who confirm Stoynoff's account.
In his commentary on the assault allegations, Wemple essentially said he wanted more proof of Stoynoff's claims:
The first-person packs a wallop behind Stoynoff's pointed writing. Yet the presentation leaves the claims with less journalistic backup than those in the Times piece. For instance, there's a butler in the story who barged in on the assault. "I was grateful when Trump's longtime butler burst into the room a minute later, as I tried to unpin myself," writes Stoynoff. In the hands of another reporter, that butler could have been queried about this string of events. There's no evidence that People did so. The Erik Wemple Blog has requested interviews with People.

Likewise with contemporary accounts: Stoynoff writes that she told a colleague about the alleged assault. Again, in the hands of a third-party reporter, that person could have been interviewed about this moment.
On Tuesday, People ran a story quoting the magazine's editor-in-chief Jess Cagle and five other people who say Stoynoff told them about the alleged attack soon after it occurred. Among them is Liza Herz, a friend who says she was with Stoynoff when she ran into Melania Trump, a few months later:
The wife of the Republican nominee denies meeting Stoynoff after the attack, but Stoynoff's friend Liza Herz remembers being there during the chance meeting.

"They chatted in a friendly way," Herz, who met Stoynoff in college, says. "And what struck me most was that Melania was carrying a child and wearing heels."
G/O Media may get a commission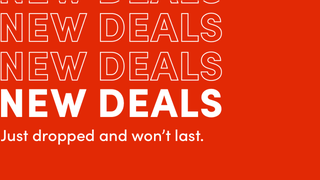 Up to 70% off
Wayfair - Cyber Week Deals
Another colleague Stoynoff told is People's East Coast Editor Liz McNeil. An aspect of there story that People hasn't commented on, then, is that at least one editor seems to have known about the incident, and ran the piece without mention of it. (Update, 4:55 p.m.: A People spokesperson clarified to Politico that at the time, McNeil was a reporter, not an editor, as was another colleague Stoynoff told: ""In 2005 Liz McNeil was a senior reporter in the NY bureau; Mary Green was a reporter. They were Natasha's trusted friends and colleagues.")
Trump hasn't just denied seeing Stoynoff; she's said she doesn't know the lady, would never have recognized her, and threatened a lawsuit if that part of the story isn't removed:
In a separate piece that also ran on People's website Tuesday, Stoynoff says she felt compelled to share what happened: "Women are talking about this, and they need to. We cannot be silent anymore. I didn't tell my story for politics, I told it for women."
Trump previously implied at a campaign rally that Stoynoff isn't pretty enough to molest anyway.