A Pennsylvania woman who murdered her adopted 14-year-old daughter as part of a horrifying rape-murder fantasy has been charged with homicide. Warning: This is a ghastly story, so proceed with caution.

Sara Packer, along with her boyfriend Jacob Sullivan, plotted the murder of Packer's daughter, Grace, for more than a year before eventually carrying it out in July, the Philadelphia Inquirer reports.
Before they killed her, Sullivan raped Grace while Sara watched, then gave her pills and tied her up in a closet, leaving her to die. When the two found Grace still alive the next morning, they suffocated her and left her body packed in cat litter for the next four months, according to a criminal complaint. Then:
Then, Sullivan said, they used a saw Packer had purchased to cut up Grace in a bathtub. They put her remains in plastic totes and drove on back roads, pulling over to dispose of her body parts when they saw a clearing on the road in Luzerne County, the court filings allege.
"This was a sexual fantasy that was shared between Jacob Sullivan and Sara Packer, and Grace Packer was the object of that rape-murder fantasy," Bucks County District Attorney Matthew D. Weintraub told the outlet.
Packer had reported Grace missing in July, after several months of allegedly collecting her social security payments. "After they murdered her, they maintained the pretense of Grace being alive so that they could continue to profit off of her existence," Weintraub added.
G/O Media may get a commission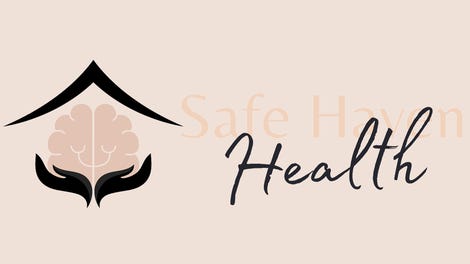 Addiction counseling
Safe Haven Health
Authorities put an end to that in October after some hunters found Grace's remains near a dam around two hours north of Philadelphia.
Two weeks ago, Sullivan and Packer made a suicide pact and attempted to overdose on prescription pills. Instead, a woman who lived with the pair found them, and both were hospitalized. While he was being treated, Sullivan told hospital employees that he and Sara were responsible for Grace's murder. "I'm sorry for what I did," he told reporters as he entered the courthouse on Sunday.

Packer, for her part, has been inconsistent in her story about Grace's disappearance. She was charged in November for impeding the investigation, but was released on bail on December 23.
According to NBC Philadelphia, Packer has been charged with homicide, kidnapping, unlawful restraint, possessing instruments of crime, endangering the welfare of a child, abuse of a corpse, simple assault, tampering with physical evidence and conspiracy to commit rape.
"Unfortunately, Grace Packer was a disposable child to these people," Weintraub said in a statement. "Who will now speak for Grace Packer? We will."