A Pennsylvania bar who referred to a black patron as "nigga" on a receipt says they were totally just joking around, as you do with complete strangers in highly contentious terms. Via Raw Story, the owner of Zembie's Sports Tavern in Harrisburg told a local paper there was "no malice" intended when a white waitress used the slur where customer Marquis Moore's name should've gone.
Moore, 29, told the Patriot-News that he discovered the word printed on his receipt soon after he picked up a to-go order of wings. He said the discovery made him feel, understandably, "just low," adding, "It has nothing to do with your skin color. What would possess you to put something like that on a piece of paper? You don't even know who I am."
In response, Zembie's owner Angelo Karagiannis told the News that he'd spoken to Moore's server, Meghan Bonsall, and the whole thing is actually just a hilarious misunderstanding. Karagiannis claims that when Bonsall asked for Moore's friend for his name for the to-go order, the friend showed her his Facebook page and she spotted a comment where he referred to himself as a "sexy nigga." She put the word on his receipt to be funny, Karagiannis added.
"Megan has worked for me for 12 to 13 years. There was no malice intended at all," he told the paper, while noting that he, in their words, "has told has told employees not to identify people on checks using physical characteristics. "
Karagiannis then deployed the "We have black friends" defense, adding, "We have a Redskins fan club and every week there are 12-15 black guys who come in to watch the games. We are not racist at all and serve anyone." (And, er, that's great, but not serving people on the basis of their race would be a violation of federal and state anti-discrimination laws, and not breaking those laws is low on the list of good things to brag about.)
G/O Media may get a commission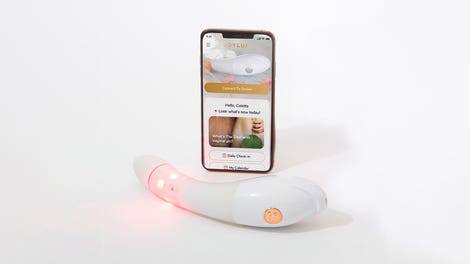 $50 Off
Joylux vFit Gold Device
Moore says the Facebook explanation is bunk, and that he didn't talk to Bonsall at all. He speculates that she looked at his Facebook page after the incident occurred to find an excuse.
This is just the latest in a long string of incidents where bars and restaurants put slurs on receipts with the assumption that the patrons won't notice (see this D.C. restaurant who referred to a table as "gay bitches."). Seriously, time to cut it out.
Image via Patriot-News