Scottish designer Christopher Kane presented an in-fucking-credible collection at London Fashion Week yesterday, pounding the runway with conservative silhouettes crossed with a stark, blazing, tactile sexuality.
Kane—who, according to the show notes, wanted "a feeling of attraction and sensuality in the collection"—took his team to a life drawing class to create a series of nudes that would anchor the clothes.
The last looks in the collection, below, are the lovely results of those life drawing classes. Panels of swiss lace (or "lover's lace," as Kane has dubbed it) are superimposed, in these first two looks, onto lurex dance dresses. The anatomically correct nature of the forms, who in some cases appear to embrace their wearer, seem to be a kind of response to the Rick Owens Dick Dress Maelstrom of January 2015—this is maybe not so much the second iteration of a new #genitalia trend, as Style.com has hypothesized, but a gentle reminder that the human body doesn't have to appear ridiculous.
Even as the designer plays with different silhouettes, the necklines remain high as ever. That sweatshirt is the bomb.
G/O Media may get a commission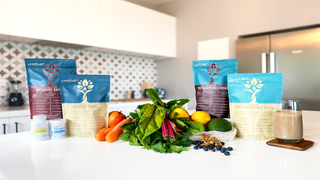 There are so many fun textures in this collection, velvet being one of the most prominent. Aren't these iridescent jewel tones amazing? The grecian shapes in the second two looks here aren't doing it for me; my favorite is probably this exquisitely-detailed coat, paired with some killer dual-toned lace gloves.
Here we have a prim-as-hell silhouette on a fully sheer fabric, superimposed with glitter-outlined nudes. Very cool. One of my favorite looks is at the far right—the brilliant green, the clingy fabrics, the pleats, the fuschia accessories. Perfect styling.
Below is an assortment: These chain-mail shifts with daisy appliques are bold and a little bit disco; this dark velvet pantsuit is outfitted with colorful seat buckles—and yes, that is meant as a sexual innuendo. This second look is unfortunately the only example of Kane's zigzag motif that Getty had; the show notes explained that it represents "the current of an electric orgasm."
Sheer ruffles were another big theme in the show; here's my favorite version:

And alas, the electric orgasm dress was not available to me in full. Here it is backstage, along with a coat of the same pattern...HOW SICK ARE THESE LOOKS?
What a collection: ballsy, refined, experimental. We'll see about wearable, but hey! As I've mentioned, there are so many more cool looks that I wasn't able to grab: check out Style.com for the full experience.
Images via Getty