Fun fact: While writing her memoir in the office of the publisher Knopf, Lauren Bacall occasionally brought donuts for everybody. Could you eat a donut in front of Lauren Bacall? I couldn't.
Robert Gottlieb—who's been in publishing for ages and worked with everyone from Hollywood stars to Joseph Heller—has a new memoir coming out, and in an excerpt adapted for Vanity Fair, he reminisces about his time working on celebrity memoirs as editor-in-chief of Knopf. It's a maligned genre because honestly, most of the time, who the hell cares about what fictions some celebrity wants to peddle via ghostwriter? But in the late '70s and early '80s, Gottlieb worked on a string of bestselling examples of the form written by particularly fascinating women. For instance, Bacall, to whom he familiarly refers as Betty:
Betty didn't need a collaborator, and in any case would never have put up with one. What she needed was a way to work. After a month or two she told me she just couldn't write at home: too many distractions. So I gave her an office at Knopf, and every day she was in town—every day—she turned up and got down to work, writing in longhand on long yellow pads, wandering around the office in her stockinged feet, getting coffee for herself, and chatting with the gang. On red-letter days she'd bring in a box of doughnuts for us, first come, first served. And at the end of every day, little elves out at the front desk would type up what she'd written for me to look over.
Oh, and: "Can I forget that when I went to Atlanta to conduct a public interview with her for the American Booksellers Association convention there—she was the star speaker—my main responsibility wasn't the interview but carrying her electric curlers with me on the train to Georgia?" Every man in publishing should be assigned a duty like this at least once annually.
He also writes about Irene Selznick, who in turn gave him access to Katharine Hepburn—who was, coincidentally, his neighbor, and also apparently unafraid to let fly when she felt she'd been hard done by:
The book was The Making of the African Queen (subtitle: "How I Went to Africa with Bogart, Bacall, and Huston and Almost Lost My Mind"). The work went easily—I would walk through our common garden and in through her back door to go over new pages with her, usually in her bedroom: she liked to receive in bed. Just as the manuscript was more or less complete, the news broke—on the front page of The New York Times—that I was leaving Knopf for The New Yorker. That morning, in a fury, she barreled into my office, uninvited and unannounced, to denounce my treachery. I had tricked her into signing a contract when I knew I wouldn't be there to oversee her book and its publication.
G/O Media may get a commission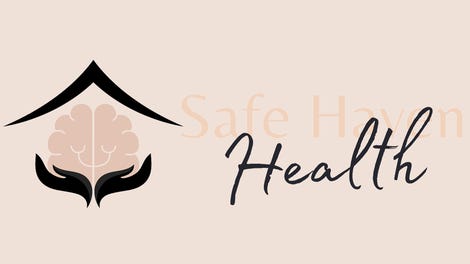 Addiction counseling
Safe Haven Health
(As it happened, Gottlieb had plenty of time to finish overseeing the book.)
The full Vanity Fair piece is worth reading—it's not always friendly, especially to Hepburn, but it's certainly dishy.