Is there something on Pearl's face? Yes. And it's called additional context.
Three years after her run on RuPaul's Drag Race, the season 7 finalist has explained why she might've seemed so deeply whatever about the competition. On a new episode of YouTube web series Hey Qween, released Wednesday, Pearl told co-hosts Johnny McGovern and Lady Red Couture that despite the whole "Call Me Mother" schtick she puts on, RuPaul's just there to work.
"You think it's gonna be all love and you're gonna be taken care of. I thought it'd be more like that," said the Brooklyn queen. "It was foolish of me, I guess, to assume we were gonna have a relationship of some kind."

Pearl, who's currently up in Canada for Montreal Pride —I mean Fierté Montréal—then recounted an anecdote about her first time meeting RuPaul in the flesh. They were filming a pre-season promo where the younger drag queen had to sing along to one of the elder's greatest hits. Maybe it was this? Pearl said:
We were filming a segment, just kind of chatting, bantering together. Then the camera went down for a moment, and I turned to RuPaul and said, 'Oh my god, I just wanna say thank you so much, like, it's such an honor to be here, such a pleasure to meet you,' just giving her everything I ever wanted to say. She turned to me and said, 'Nothing you say matters unless that camera is rolling.' That broke my spirit, and that is the reason why I had one foot in, one foot out the entire time I was on that show. Maybe that was me being petty, maybe that was me thinking it should've been something I never should've expected it to be, but in that moment it was so heartbreaking because I idolized her, I worshipped her, and I felt like it was so disrespectful…so Hollywood, rotted, and gross. How could you say that to someone who's just, like, obsessed with you?
It's easy to assume the worst of RuPaul based on Pearl's side of the story. But, assuming it all went down like she said, it's worth remembering that RuPaul's job is to host RuPaul's Drag Race, not be a mother to a dozen or so people who were cast on his show—no matter how emotionally invested we, the viewers, might be in that narrative.
Was this an unnecessarily harsh crash course on how show business works, or just harsh? I reached out to RuPaul for his side of the story, and I'll update the post if I hear back. For what it's worth, Pearl doesn't seem too distraught over the less than friendly first encounter.
G/O Media may get a commission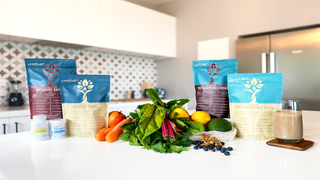 "She's got a job to do," said Pearl, "and that is nothing to take personally."