After months of friction with the Trump administration, Rex Tillerson, former Exxon Mobil CEO, longtime bud of Vladimir Putin, and current Secretary of State, is getting booted. The New York Times reported on Thursday that Tillerson will be replaced "within the next several weeks" by CIA director Mike Pompeo. Tillerson's tenure as secretary of state would be historically short—par for the course with a Trump presidency— becoming "the shortest of any secretary of state whose tenure was not ended by a change in presidents in nearly 120 years." Impressive!
More from the Times:

Mr. Pompeo would be replaced at the C.I.A. by Senator Tom Cotton, a Republican from Arkansas who has been a key ally of the president on national security matters, according to the White House plan. Mr. Cotton has signaled that he would accept the job if offered, said the officials, who insisted on anonymity to discuss sensitive deliberations before decisions are announced.

It was not immediately clear whether Mr. Trump has given final approval to the plan, but he has been said to have soured on Mr. Tillerson and in general is ready to make a change at the State Department.
In between staving off fatigue and assuring Americans that he's "fully intact," Tillerson's most significant contribution—if we can call it that—has been, like so many Trump-appointed officials, his eagerness to dismantle his own department. The Times recently reported that Tillerson believed his "reorganization" efforts "will be the most important thing he will do," which included cutting the department's budget by nearly a third, implementing a hiring freeze, and attempting to push out up to 2,000 staffers by next October.
Despite gutting the State Department and apparently ridding it of people of color—things that, one would surmise, make Trump very happy—Tillerson and the president have had a rocky relationship for months. Tillerson has reportedly (and accurately) called Trump a "fucking moron," Trump believes Tillerson was "wasting him time" trying to avoid nuclear war with North Korea (or as Trump calls it, "negotiate with Little Rocket Man"), and the languishing state department has seen an exodus of top officials.
G/O Media may get a commission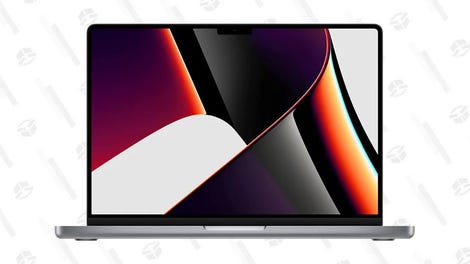 Save $300
2021 14" 1TB MacBook Pro
Now Americans are reportedly going to have to rely on Mike Pompeo, a guy who isn't opposed to waterboarding and who wants to expand the federal government's surveillance powers, to build and maintain relationships with other countries.
Update 11/30, 6:19 pm: Responding to reports of Tillerson's departure from the New York Times, Vanity Fair, Reuters, and the AP, a state department official said the reports "were not true" and White House Press Secretary Sarah Sanders said Tillerson "continues to lead the state department."