Rep. Paul Ryan, the ostensible frontrunner to replace John Boehner as Speaker of the House, announced tonight that he'll run for the position on Friday, but only if he's assured enough votes to win.

Zeke Miller, Time's political reporter, tweeted a statement from Ryan's spokesperson that essentially outlined his demands. Included in the statement was Ryan's insistence that members elect a "unity candidate...with the endorsement of all the conference's major caucuses."
Here's the full statement:
Since Boehner September announcement that he would retire from the House, the race to replace him as the Speaker has been, to put it mildly, a shit show. Boehner's initial replacement, Rep. Kevin McCarthy, dropped out after he was unable to gather the 218 votes he needed. Those votes largely represented the Freedom Caucus, the far-right element of the party that's composed of Tea Partiers. McCarthy was challenged by both Rep. Jason Chaffetz and Rep. Daniel Webster who are both members of the Freedom Caucus.
Ryan's statement tonight seems to be a signal to the far right of the party, as it emphasizes unity over the inter-party squabbling that has defined the Speaker's race thus far. It's worth noting that the majority of the members support Ryan—he was essentially drafted after initially declining to run—but the Freedom Caucus has questioned his conservative bona fides. According to the Washington Post the far right's objections to Ryan come over largely over working with Democrats:
Among his purported apostasies are support for the Troubled Asset Relief Program during the 2008 economic crisis, brokering a spending deal with Democrats in 2013 and — most crucially — being a leading Republican proponent of immigration reform packages that would give illegal immigrants a path to legal status.
G/O Media may get a commission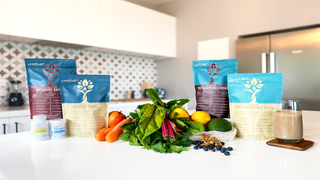 Whether or not the Freedom Caucus will accept Ryan's demands is hard to guess, controlling the Speaker's race is essentially the only real power that they have.
Image via AP.