After weeks of hemming, hawing and scanning the room for the closest exits, House Speaker Paul Ryan has announced that he will vote for Donald Trump, an oversized wasp exoskeleton stuffed with old mustard. What a proud and exciting moment for us all.
Ryan shouted his love from the rooftops via the GazetteXtra, the online portion of the Janesville, Wisconsin newspaper. Look how excited he is about this! Here he is, talking about enacting Republican policy goals:
To enact these ideas, we need a Republican president willing to sign them into law. That's why, when he sealed the nomination, I could not offer my support for Donald Trump before discussing policies and basic principles.
And now he has and everything is...deeply fine:
It's no secret that he and I have our differences. I won't pretend otherwise. And when I feel the need to, I'll continue to speak my mind. But the reality is, on the issues that make up our agenda, we have more common ground than disagreement.
G/O Media may get a commission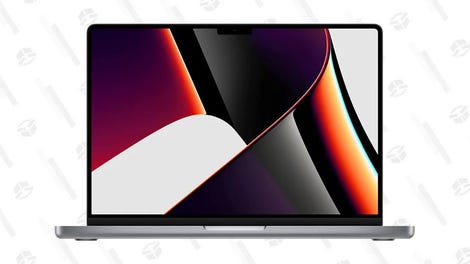 Save $300
2021 14" 1TB MacBook Pro
This announcement, which you can also locate in the dictionary under the entry for "tepid," comes after weeks of Trump's camp trying to bring Ryan close as he desperately squirms from their embrace. "Senior campaign sources" within Team Trump—I wonder who that could be—wrongly told ABC that Ryan would endorse Trump over a week ago.
"I have no timeline in mind," Ryan said in response.
And now—well— has Paul Ryan endorsed Donald Trump? Or has he merely announced that he's going to vote for him, in the same way that I "announced" this morning that I would be eating dry cereal, because someone finished my almond milk? Fun questions to consider as we move forward into this next phase of our shared national nightmare!
---
Image via AP