Jesus Christ, Christians. You know this whole ban-everything-that-makes-my-penis-confused thing is not going to pan out for you in the long run, right? I mean, respectfully, you can keep marching around and making YouTube videos about carnal wickedness, but the sticking point you're always going to hit is that people are, like, really into carnal wickedness. Like really really into it. Like a lot. (Surprise! EVEN YOU.) So your attempts to shut down pornography and ban spaghetti straps (better ban spaghetti too, because SLIPPERY SLOPE) are a pretty colossal waste of time – time that you could be using to, I don't know, feed homeless babies? Be nice to prostitutes? Other stuff on that to-do list Jesus left for you? (And no, I do not mean all Christians. I mean the ones that I mean, and you know you know the ones that I mean.)
Pastor Jay Dennis of Lakeland, Florida's First Baptist Church at the Mall has a plan. (I'm just going to assume "the mall" is some Biblical thing and not literally the mall, because I just don't have time for an all-day slantymouth right now.) It's a big plan. A big, throbbing Christian plan involving literally one million devout male penises.
Basically, PJD (can I call you Peej?) wants all willing and able penises to come together and boycott pornography forever, thereby vanquishing Satan from his shadowy lair inside their testicles. Pastor Peej acknowledges that it will be tough.
"I believe as many as 80 percent of men in the church are struggling with viewing pornography," Dennis says in one video, adding that drastic action may be necessary to truly rid yourself of it. "You may even need to destroy your present computer. I realize that can be an expensive move, but it may be necessary if you are serious about living porn-free."
G/O Media may get a commission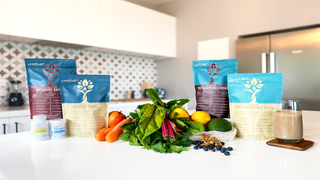 I want to make it clear that I think some people have genuine, good-faith reasons to dislike pornography. Most importantly (to me), it has the potential to be tremendously exploitative of performers. But the problem with that complaint is that it's incredibly difficult to find a balance between critiquing potential exploitation and infantilizing the women who choose to forge their careers in porn. As an adult woman with agency, I can't justify stripping that agency from other adult women, supposedly "for their own good." Also, I'm sure there are people who find themselves addicted to pornography to the extent that it interferes with their IRL sex lives and relationships. All of that is worth critical thought.
But the Christian Right's attempts to legislate morality are more about prurient sexual anxiety than concern for human sexual health. Here's Pastor Dennis's anecdote about why he decided to start this campaign in the first place:
Pastor Dennis, who has written several books on Christian teachings, says he was first exposed to pornography at age 11 but has never had to struggle with avoiding it. He does remember working on a chapter in one of his books about pornography one night in 2000, when someone dropped a dirty magazine at his doorstep, he said. He has no idea who did it or why.

"Now I'm left wondering, how do I dispose of this?" he said. "If we put it in our trash and the trash man finds it, he's going to think I'm looking at it."

Eventually Dennis and his wife ripped the magazine to pieces and drove it to the dump, he said. Now he wants to do more. Nearly 2,000 men in his congregation of 9,000 have pledged never to look at pornography again.
Like, yeah, I guess you could do that weird furtive porno-ripping with your wife under cover of night, followed by a paranoid drive to the town dump to avoid the righteous judgment of your holy garbage man – OR you could turn your attention to dismantling the arbitrary shame-based paradigm that causes you to have such bonkers impulses in the first place. Shame controls you and you use it to control others and they use it to control their children and the whole thing is fruitless because everyone is still looking at porno the whole time anyway. So instead of actually addressing the problems that arise from the adult industry, you're just furiously masturbating with your head in the sand. Cool plan.
Porn is a thing that is going to exist. Forever. Like any other medium, it can be as progressive and liberating as it can be regressive and exploitative, and shining a light in there is the only way to regulate that. Refusing to touch it and hiding it away and banning it and making it more taboo is not helpful—all it does is make the darkness darker while punishing those who could use it to feel less alone and make their sex lives healthier.
Porn Boycott: Pastor Jay Dennis Wants You to Join 1 Million Men [DailyBeast]
Images via Facebook