Parkour may show up at the Olympics in 2024, but not if the sport's most ardent defenders have anything to say about it. The push to bring the not-quite-gravity-defying spectacle to the world stage comes from Parkour's self-described foe: The world of gymnastics.
Parkour—the name of which, you may have never bothered to know, comes from the French word for "path" or "journey"—is all about findings paths and making journeys across our terrestrial landscape. It's about being free and being ballsy enough to scale building, run around, and jump from rooftop to rooftop, and doing so without causing serious bodily harm to yourself or others.
But it's not all fun and games for people who love parkour. According to a new report from the AP, proponents of Parkour are upset at the way that the International Gymnastics Federation (FIG) has been trying to take ownership of the sport, brand it as part of the gymnastics world, and perhaps create a generation of future Olympic athletes:
Using its financial muscle and clout within the Olympic movement, the Federation Internationale de Gymnastique is steadily bringing — critics say forcing — parkour under its wing. This month, a FIG Congress officially recognized parkour as gymnastics' newest discipline. FIG is now organizing introduction-to-parkour coaching courses, scheduling its first world championships for parkour in 2020 and intends to lobby the International Olympic Committee for parkour's inclusion in the 2024 Olympic Games in Paris.
The head of Parkour Earth, Eugene Minogue, did not mince words: "This is the equivalent of a hostile takeover." The hashtag #WeAreNOTGymnastics (capitalization not mine) has been created in protest.
The fear is not just symbolic—some are worried that making parkour an Olympic sport will indoctrinate young athletes with sights set on gold medals into doing more and more dangerous tricks, just to win over judges. That kind of glory-chasing—which comes to mind when you think of parkour YouTube videos—is antithetical to the spirit of parkour, according to some:
"The one thing I hope is that gymnastics does not condone risk-taking and that it doesn't glorify an elite. Because we've been fighting for 20 years against young people chasing clicks, filming themselves doing acrobatics and taking risks with the aim of becoming famous and finding a sponsor," says Sacha Lemaire, president of the France-based Federation de Parkour.
G/O Media may get a commission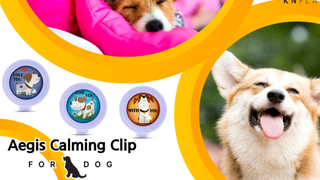 20% off
Aegis Calming Clip for Dogs
Asked by the AP, a spokesperson for FIG said their idea of Parkour is not about "jumping furthest and highest." Sure. Good luck to the Olympic judges who will inevitably have to judge Parkour contestants on their medium-high and medium-far jumps.