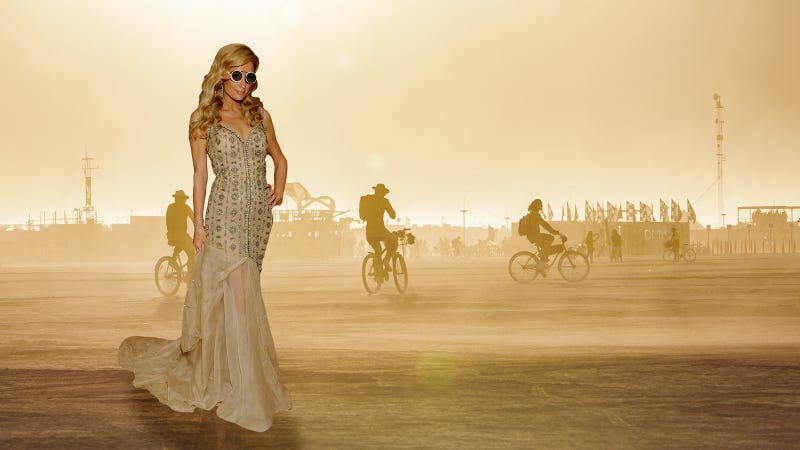 Paris Hilton is tweeting (and 'gramming, and snapping) from Burning Man. Below is an imagined retelling of her experience as a citizen of Black Rock City.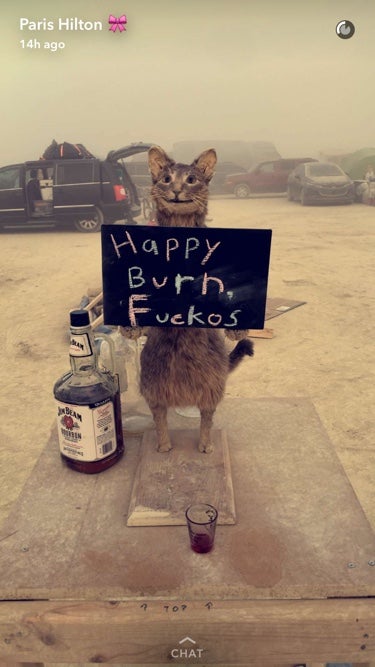 BLACK ROCK CITY, NEVADA—A tall blonde in a faded hot pink one-piece and still-intact braids created by hairstylist Chris Dylan hobbles up the dusty runway leading to her private plane.
The pilot smiles as she embarks. "How'd it go?"
"It was sick," Paris replies, looking for a phone charger. "I achieved self-actualization." She can't wait to bring this new energy to Amnesia Ibiza on September 10.
This has been Paris Goes to Burning Man.