Charlie Gard was born on August 4, 2016, with brain damage and a rare form of a mitochondrial disease which causes muscles to progressively weaken, as well as increasing brain damage as the child ages. Charlie's parents, Chris Gard and Connie Yates, are fighting to bring him to the US for an experimental treatment, taking their case to Britain's Supreme Court next week.
The Guardian reports that Charlie is being kept alive by a ventilator and fed through a tube at the Great Ormond Street Children's Hospital in London. His family has covered his medical expenses via a GoFundme, which recently topped out at £1.3 million in donations. Medical experts in the UK and a second opinion from Spain have all said that Charlie should be removed from his ventilator and given palliative care. Justice Francis, who ruled on Charlie's case in the family division of their high court, agreed last month:
"All of Charlie's treating doctors at Great Ormond Street are agreed that Charlie has reached the stage where artificial ventilation should be withdrawn, that he should be given palliative care only and that he should be allowed to die peacefully and with dignity," the judge said. "Charlie has been served by the most experienced and sophisticated team that our excellent hospitals can offer."
However, Gard and Yates are petitioning to bring Charlie to the US to be treated by specialists with an experimental procedure called nucleoside therapy. They presented Charlie's case to three appeal judges after Francis decided he should be removed from life support, but they ultimately sided with Francis's ruling. The parent's legal team is led by attorney Richard Gordon, who has argued that Charlie's parents want to exhaust all possible options to aid their son.
"They don't want to look back and think 'what if?'" said Gordon, "This court should not stand in the way of their only remaining hope."
G/O Media may get a commission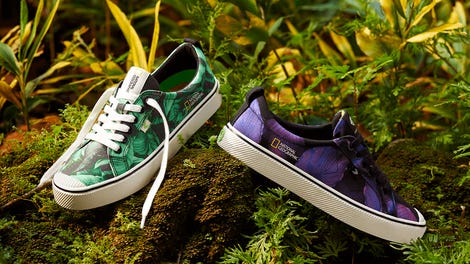 New New New
Cariuma + National Geographic
Lawyers for the hospital's legal team who are representing Charlie's interests say that the treatment is experimental with "no real prospect of improving Charlie's condition or quality of life." The BBC reports that Supreme Court justices announced Wednesday that they will sit on Charlie's case June 8, extending his time on life support which was set to end the same day.
A spokesperson for the hospital told the BBC, "Both the High Court and the Court of Appeal have decided that it is in Charlie's best interests for treatment to be withdrawn. We have been asked to continue to provide treatment until the Supreme Court meets and we respect that wish."