A wardrobe crisis is always cause for panic. It's perfectly normal to cry out in agony when you can't find anything to wear, or to call 911 when you need help with your pants, as this stressed 2-year-old girl from South Carolina did on Wednesday.

Young, confused and struggling, the little girl did what any 2-year-old would in this situation. ABC reports:
Deputy Martha Lohnes was in the vicinity of the home and met the girl at the front door. Lohnes says the girl's pants weren't quite up to her waist and she said she couldn't get them on.

Lohnes said she helped the little girl put her pants on. After that, the deputy said the little girl asked Lohnes to pick her up and hug her. Lohnes called that the best part of her shift.
This was likely a huge waste of time and yet a cute one. The Sheriff's department posted about the incident on Facebook.
G/O Media may get a commission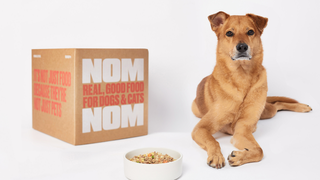 This reminds me of my season of panic several years ago when I'd open my closet every morning before work and scream "I have NOTHING!"
Eventually, I'd find something to wear and realize the frenzy was all in my head. Glad I have something in common with this 2-year-old.
---
Contact the author at clover@jezebel.com.
Image via Comedy Central