An 18-year-old Pakistani woman was burned alive by her mother and brother on Wednesday, reportedly because she defied them by marrying a man she loved.

Zeenat Rafiq eloped and moved away from her family's home in Lahore last month, but returned this week in hopes of brokering some degree of peace between herself and her estranged relatives. Tragically, that's not how things transpired. Via CNN (which, contrary to other outlets, spells her name "Rafique"):
But when Rafique arrived, her mother and brother tied her to a bed, poured gasoline and set her on fire, Ghazanfar said. She died on the spot.

The mother, Parveen Bibi, turned herself over to authorities and has expressed no sorrow for her actions, police said. She's now in custody.
Rafiq married her husband, a motorcycle mechanic named Hasan Khan, before a court magistrate last month. Earlier this week, her mother and uncle visited the pair, who were living with Khan's family, under the guise of convincing her to return to Lahore and wed in a traditional ceremony. According to BBC:
"When she told her parents about us, they beat her so severely she was bleeding from her mouth and nose," Mr Khan told BBC Urdu.

"Her family lured her back, promising reconciliation and a proper wedding reception. She was afraid, she said 'they are not going to spare me'. She didn't want to go but my family convinced her. How were we to know they would kill her like this?"
G/O Media may get a commission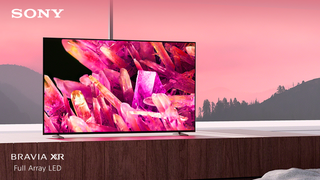 $400 off
Sony 55 Inch 4K Ultra HD TV X90K Series
Rafiq's brother, Ahmer, is still at large.

Pakistan's Human Right's Commission estimates that around 1,100 women were killed by relatives in Pakistan last year. Three similar attacks have already occurred this month.
Just last week, a schoolteacher named Maria Bibi was assaulted and set aflame for refusing to marry a man twice her age. She died, but not before she was able to tell police that five attackers had broken into her home, dragged her outside, beaten her and set her ablaze. All five suspects were arrested—including the father of the man she was supposed to marry.
Najam U Din, a joint director of the HRCP, told BBC that such displays of horrific violence are an effect of societal attitudes failing to advance in accordance with the increasing rights of women:
"So when women become more assertive, more reluctant to be content with submissive survival within the family - for example when they insist on studying further, or when they want to take independent decisions about themselves - then the society does not allow it."
Image via AP.