In the classic tradition of responsibility-evading white men the world over, Owen Labrie has filed a motion requesting a new trial after his conviction on sexual assault charges. Labrie, who was also recently sentenced to a year for violating his probation, has a new attorney, who is arguing that his old ones provided an inadequate defense.
Boston.com reports that Labrie's new lawyer filed the motion Tuesday, saying his trial lawyers used an "objectively unreasonable" strategy to fight a felony child luring charge, which will place him on the sex offender registry for life:
"Presumably, the trial strategy was to challenge the aggravated felonious sexual assault charges, assuming that the computer offense [felony] would thereby be defeated," attorney Jaye Rancourt wrote in the motion. "This was objectively unreasonable."
The motion also says that Labrie's trial lawyers didn't do enough to contest the testimony of the 15-year-old victim, saying they could have requested Facebook messages to refute her statements.
Hilariously, Rancourt, the new lawyer, was actually on his defense team at trial, but "did not take an active role in the trial proceedings," as Boston.com writes.

G/O Media may get a commission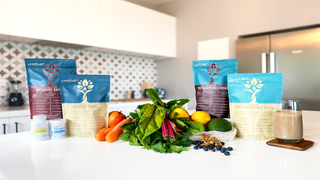 Labrie's probation was revoked and he began serving one year in jail in March after a journalist for Vice interviewed him on a train to Boston at a time when his terms dictated he probably should've been heading home to Vermont. A judge ruled he'd repeatedly violated his probation rules over five months. Labrie is separately appealing his case to the New Hampshire Supreme Court.
---
Labrie at trial, October 2015. Photo via AP