Reports began trickling out an hour ago that overwhelmingly popular Democratic candidate Jim Webb, a guy who a strong two percent of the base said they might consider voting for, will be leaving the Democratic primary race. An hour from now, he's expected to rise from the ashes as an independent candidate and, yes, your next president. Definitely.
Webb, a former Senator from Virginia and impatient white man, alternated his moments in the first debate complaining about how little time he was getting to answer questions and reminiscing about killing a guy. He was surprisingly hard for reporters to find. An hour from now, though, he'll be on C-Span. Per the program summary, he is expected to end his Democratic campaign and then talk about "the 2016 campaign and his views of the political parties in the current election cycle."
Until then, he's busily retweeting the five or ten Americans who believe he's their guy:
G/O Media may get a commission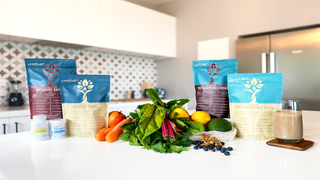 In this brief moment between his, er, mellow Democratic campaign and his sure-to-be successful independent one, please consider Webb's very sweet Twitter friendship with the guy everyone tweets at, thinking it's him.
Update, 1:20 p.m.:
Yeah, he's dropping out, and maybe he'll think about running as an Independent, if you're good.
---
Contact the author at anna.merlan@jezebel.com.
Public PGP key
PGP fingerprint: 67B5 5767 9D6F 652E 8EFD 76F5 3CF0 DAF2 79E5 1FB6
Webb during the debate. Photo via AP Images