Republican presidential candidate Mike Huckabee/sad-eyed Pound Puppy would like to clarify that he does not support or defend his friend Josh Duggar when it comes to his history of child molestation, nor has he ever supported or defended Josh Duggar in regards to the sexual abuse he committed against his sisters. Huh, is he sure about that?
Asked about his support of Duggar by WHO-AM's Simon Conway, Huckabee replied:
"I really didn't support Josh. I supported his parents, if you'll go back and look at what I said. There's no support for what he did...I think in subsequent months, as more things came out, what he did was despicable, it was dishonest. He did some things that totally defy everything he supposedly stood for. But he certainly defied what his parents not only have stood for, but continue to. So my support was for his sisters, who were the real victims, I felt like they were being exploited by the media. The media didn't care what was happening to them and the emotional trauma they were going through.

I've never defended Josh and I don't defend him now because there's nothing to defend. What he did was absolutely hideously wrong and despicable."
Audio from the interview was clipped and shared by Buzzfeed's Christopher Massie, who accurately points out that Huckabee is being a little forgetful when it comes to the things he said about Duggar the very recent past:
Huckabee has long enjoyed the political support of the Duggar family and said as recently as June that he would be open to having them join his presidential campaign. On May 22, he wrote a Facebook post condemning Josh Duggar's actions, but saying he did not think they were "unforgivable."

"Josh's actions when he was an underage teen are as he described them himself, 'inexcusable,' but that doesn't mean 'unforgivable,'" Huckabee said. "He and his family dealt with it and were honest and open about it with the victims and the authorities. No purpose whatsoever is served by those who are now trying to discredit Josh or his family by sensationalizing the story. Good people make mistakes and do regrettable and even disgusting things."

At the time, Huckabee suggested that Josh Duggar's behavior was a result of the immature judgment of a minor.
G/O Media may get a commission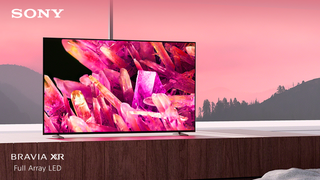 $400 off
Sony 55 Inch 4K Ultra HD TV X90K Series
Oh, that's right! Mike Huckabee wrote a very public (and publicized) statement defending Duggar's abusive behavior as a childhood indiscretion! A statement that is easily searchable and still posted to his official Facebook page in May of this year! I guess this presents a new question for the former Arkansas governor: Does he think the rest of us are as dumb and forgetful as he is?

---
Contact the author at madeleine@jezebel.com.
Image via Getty.