Lauren Holiday, a former midfielder for the U.S. Women's National Team, ended an illustrious soccer career last year with an eye toward starting a family. Now pregnant, Holiday was recently diagnosed with a benign brain tumor that will require surgery to correct—surgery that cannot be had until after her child is born.

Holiday is a public figure in her own right; her tumor and impending surgery are newsworthy by themselves. So why did the Times-Picayune choose to headline its story like this?
The story itself is pieced together nicely, emphasizing the couple's predicament before noting that Jrue Holiday is the starting point guard for the New Orleans Pelicans. It goes on to detail how they met, and points to Lauren's status as the National Women's Soccer League's 2013 MVP and the U.S. Soccer Federation's 2014 Female Athlete of the Year.
How did such a well-rendered story wind up with such a bullshit headline? At many large newspapers, the writer herself is not responsible for the headline, which is often changed by frazzled editors without any input from the reporter. Unfortunately, incidents like this batter the reputability of the whole outfit, not to mention that it undermines the writer's hard work. For what it's worth, the print edition got it right:
G/O Media may get a commission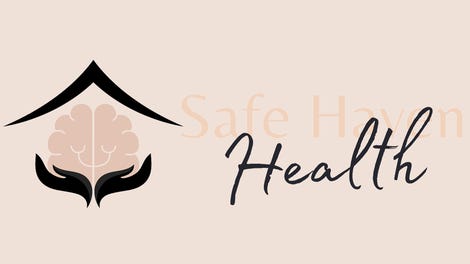 Addiction counseling
Safe Haven Health
Over at the New Orleans Advocate, the opposite problem is in effect. "Lauren Holiday, pregnant wife of Pelicans' Jrue, diagnosed with operable brain tumor," reads the headline—not great, since it defines Lauren in relation to her husband, but at least her surgery isn't taking a backseat to the Pelicans' season. It all falls apart in the lede, though:
Lauren Holiday, the wife of Pelicans point guard Jrue Holiday, has been diagnosed with an operable brain tumor, and her husband will miss time at the start of the NBA season to be with her, the organization confirmed on Sunday.
The entire remainder of the story is dedicated to Jrue, with one paragraph even recapping his stats from the previous season. I understand that his absence will indeed impact the team, and it's not at all strange to note it in the story. But to bend an entire piece around a detail that requires no more than a sentence implies a grave misplacement of priorities. It calls to mind the many gaffes that occurred during the Olympics, like when the Chicago Tribune identified bronze medalist Corey Cogdell-Unrein as the wife of a Bears player.

It's just a headline, dude, cries a bro from his couch, and to that I say: This habit of referring to accomplished women in relation to their partners is symptomatic of a sexist thought process that needs to end. The Picayune piece notes that Lauren Holiday has 50,000 more Twitter followers than her husband. Her struggle—their struggle—has nothing to do with the Pelicans, and the headline should reflect that.