Year in Review 2018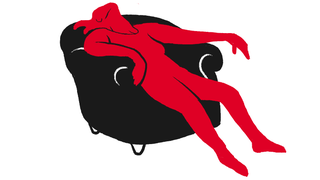 Year in Review 2018
We made it through another weird year. Let's look back on how we got over.


Here are the books that were most loved by Jezebel staffers this year. This isn't a list per se—there is no order or hierarchy, and no criteria to choose other than individual preference. Our favorite books of 2018 include both fiction and non-fiction, comics and memoirs, books published in December and books published a few years ago.
Let us know what your books of the year are in the comments.
---
I'll Be Gone in the Dark: One Woman's Obsessive Search for the Golden State Killer by Michelle McNamara
It feels like we've never been more inundated with true crime stories than right now. And while I'm one of those people that gets glued to any gruesome serial killer story, true crime hasn't historically treated women victims with a humanizing respect. But Michelle McNamara's obsessively researched, understated study of the Golden State Killer, written before her death in 2016, was also a personal meditation on why she, like so many women I know, are so obsessed with these horror stories in the first place. And, spoiler alert, her theories on how to catch him were right. - Hazel Cills
Nomadland by Jessica Bruder
While camping in Utah earlier this year, I read Nomadland, a disquieting book about the growing numbers of older Americans who, cast adrift from their pre-recession lives, travel the country in search of seasonal work. Many of them end up at Amazon distribution warehouses, work that Bruder herself, in the vein of Barbara Ehrenreich in Nickel and Dimed, takes on and writes about in her book. Bruder chronicles the lives of her subjects with a clear-eyed compassion, and as I huddled around the campfire, I contemplated my (quite likely) future as a worker drone in the service of Jeff Bezos. - Esther Wang
G/O Media may get a commission
A Manual for Cleaning Women by Lucia Berlin
Published in 2015, Berlin's jagged short stories are so deliciously sharp that you will rage that authors like Berlin have to first die before they obtain the acclaim they deserve. - Esther Wang
A Bunch of Books About Alienated Girls
I wouldn't have gotten through this year without all the alienated girls found in Jamie Berrout's Portland Diary, Casey Plett's Little Fish and A Safe Girl to Love, Mattilda Bernstein Sycamore's Sketchtasy, Nameless Woman: An Anthology of Fiction by Trans Women of Color (ed. Ellyn Peña, Jamie Berrout, and Venus Selenite), Torrey Peters's trio of novellas (The Masker, Infect Your Friends and Loved Ones, and Glamour Boutique), Topside Press's Meanwhile Elsewhere: Science Fiction and Fantasy from Transgender Writers (ed. Cat Fitzpatrick and Casey Plett), and a number of novels by Sarah Schulman (After Delores; Rat Bohemia; Girls, Visions and Everything; and Maggie Terry). Published between 1986 and 2018, these books all spoke to an incongruence that gave me a sense of place beyond their pages. - Harron Walker
Blackout: Remembering the Things I Drank to Forget by Sarah Hepola
It took an embarrassingly long time for me to dive into Hepola's 2016 memoir; embarrassing because it immediately became the best meditation on self-destruction I've ever read. The first half is a shame spiral—apparent to the reader, less so to Hepola—until sobriety, and the realization that her drinking no longer fueled her desire for power cloaked as oblivion. There's a conversation of gender and drinking, too, at its core: the "bumbling, blotto heroines" she admired until she didn't, the image of an alcoholic woman as edgy and sensual. I'd recommend it to anyone whose views on alcohol could use a narrative shift and to anyone who enjoys gut-wrenching writing. -Maria Sherman
I Can't Date Jesus: Love, Sex, Family, Race, and Other Reasons I've Put My Faith in Beyoncé by Michael Arceneaux
This is a bit of cheating because I am friends with Arceneaux, but the book really was one of the most enjoyable reads of the year for me. A collection of essays, Arceneaux explores his formative years in Houston, dealing with parental and societal judgment, coming out, and life in New York and Los Angeles as a writer. All this under the soundtrack of his deity Beyonce. The book is hilarious and a great example of memoir writing that's sharp, biting, and true-to-self without being self-involved, while also bringing personal context and politics to broader issues. I am glad he didn't write a bad book. - Clover Hope
Late Fame by Arthur Schnitzler
My actual favorite book is My Year of Rest and Relaxation, but since I detail why in a forthcoming end of year post I'm going to go with my second choice, the long-unpublished (and rescued from Nazis) novella Late Fame by Austrian writer Arthur Schnitzler, that was finally printed in the U.S. for the first time last year. Though completed in 1895, this reads like it was written earlier today. The biting way Schnitzler's writers talk about other writers could have been extracted from Slack rooms. The manner in which the mere perception of negative feedback resonates exponentially louder than received praise in the head of elderly poet protagonist Eduard Saxberger reflects an aspect of the human condition that, more than 100 years later, was examined in a terrific New York Times article. And the book-long meditation on what it means to be famous and "loved" couldn't be more relevant in the age of social media. It's witty, prescient, and short (128 pages)—a total godsend. - Rich Juzwiak
Educated by Tara Westover
I kind of hate to love such a widely celebrated book, especially one that I initially picked up more out of a sense of obligation than interest. But from the very first pages, Westover's exquisitely vivid and disarmingly honest writing drew me into a subject I hadn't spent much time thinking about: the gift of an education. I can't even write those words without cringing, but Educated escapes sentimentality, thanks to its grounding in her epically fucked upbringing by abusive Idaho survivalists who viewed public education as a governmental tool of indoctrination and mind control. It's an especially good read if you want to feel bad for not making more of the hand you were dealt—after all, she went from being barred from public school to studying at Cambridge. - Tracy Clark-Flory
My Year of Rest and Relaxation by Ottessa Moshfegh
My Year of Rest and Relaxation is at least in part a book about death and mourning, and I found something strange and familiar in the narrator's obsessive drive to remove herself from her own feelings. (Maybe this isn't how you're supposed to feel about this book's narrator.) I lost my father and brother within months of one another when I was in my early 20s, and it was a period in my life of almost hallucinatory levels of depression and dread—I was contemptible, so was everything else. My Year of Rest and Relaxation is an exploration of the gnarled ugliness that can take hold in grief, sometimes preceding whatever lessons we are supposed to learn from having the ground drop out from beneath us. On all of this, Ottessa Moshfegh's writing is beautiful, lucid, and mean. - Katie McDonough
Severance by Ling Ma
It has felt extraordinarily difficult to find a book that grabbed me in any significant way over this past year, but Ling Ma's debut is the only thing I can think of that I've recommended to everyone who has asked. Severance creates a New York City that feels specific and actually real, absent inauthenticity. I tore through it in nearly one sitting, enthralled by the idea of a post-apocalyptic New York and beyond where the zombies are not Walking Dead extras, but regular people trapped in an infinite loop, performing the mundanities of contemporary existence. -Megan Reynolds
Vexy Thing: On Gender and Liberation by Imani Perry and Looking for Lorraine by Imani Perry
One of our most vital public intellectuals contributed two crucial works to the discourse of feminism this year, which may have seemed vaguely disparate, topically, but are best read in concert with one another. Vexy Thing recontextualizes feminism and patriarchy in an era when both terms have been systemically emptied by market forces; she reminds us that the patriarch is an institutional concept and reminds us of its insidiousness in our everyday life through a devastatingly sharp historical critique, necessarily centering black women as the locus of her conversation. And Lorraine, her deeply felt, loving, and highly personal exploration and recasting of Lorraine Hansberry's genius, shows how one woman in action used her art to challenge these oppressive institutions. Perry, the Hughes-Rogers Professor of African-American Studies at Princeton University, is one of the deepest thinkers I've read all year, but more astonishing is the way she couches her academic analyses in the loveliest prose, a writer whose sense of craft and rhythm any writer would aspire towards. On the relationship between Molly Oliver and Hansberry: "The fabric—dead ancestors, living expectations, a husband, a series of political causes, all those things mattered—but so had love." - Julianne Escobedo Shepherd
Prairie Fires: The American Dreams of Laura Ingalls Wilder by Caroline Fraser
So much of our current all-American nightmare revolves around an idealized image of the country's past, deeply invested in a notion of self-sufficient pioneering can-do spirit. This book—which won the Pulitzer Prize for biographer this year—is an absolutely essential critical look at that national myth, by way of a widely familiar figure. Caroline Fraser makes clear that, really, the story of the Ingalls and the Wilders and supposedly glorious homesteading era is one of awful debt built on violence and false promises. - Kelly Faircloth
Victorians Undone: Tales of the Flesh in the Age of Decorum by Kathryn Hughes
I just found this book a plain and simple pleasure to read, ranging as it does from George Eliot's hands to the (relentless) sex lives of the Pre-Raphaelites. Her chapter on Queen Victoria and the scandal of Lady Flora Hastings's pregnancy that wasn't, which unpacks the intense preoccupation around the court with women's bodies and that of the young monarch, in particular, has really stuck with me through a year of intense activity on the part of the modern royals. -Kelly Faircloth
Passing for Human by Liana Finck
Liana Finck is a cartoonist, but I loved every word of her graphic memoir Passing for Human. What originally started out as an adaptation of a Vladimir Nabokov novel turned into a stranger-than-fiction story about a young girl who loses her "shadow," and the lengths she goes through to get it back. Everything in the book is true, Finck says (I profiled Finck for Jezebel this month), but her way with language often feels like magic. It's beautiful and poetic in a way that will break your heart and then heal it again, that'll leave you wanting more after you turn the last page. The narrator's story will speak to anyone who's ever felt different, or perhaps anyone who's ever felt doomed by their difference—and it's a great example of how to write another story about yourself, one that leaves more room for joy. - Frida Garza
Milkman by Anna Burns
Anna Burns's Man Booker-winning novel Milkman is simultaneously weird and difficult and elusive and wonderful. The novel follows an unnamed woman in an unnamed city in an unnamed country. Though Burns doesn't bother to name anyone or any place (characters are instead referred to the unnamed narrator's internal nicknames like "youngest sisters" and "maybe-boyfriend), refusing to ground the novel in specifics, it's clear that the novel is set in Northern Ireland during the Troubles, most likely in Burns's hometown of Belfast. It's a decidedly modernist novel, written in an almost chaotic stream of consciousness that emanates from the detailed (and sometimes witty) observations of the 18-year-old unnamed narrator, or "middle sister." Middle sister reads 19th-century novels while walking down the street, she "hates the twentieth century," and silently analyzes the violence, petty nationalism, and smallness of her community, what she describes as "our intricately coiled, overly secretive, hyper-gossipy, puritanical yet indecent, totalitarian district." The plot, insofar as there is one, revolves around the Milkman, a middle-aged paramilitary member who sets his eyes on middle sister, even as she is not interested in either his attention or affection. Her community indicts her immorality, her supposed seduction the married Milkman, even though she has done nothing, and her indecent behavior is the fictional stuff of sexist gossip. But Burns's Milkman is really a meditation on power—how it can be employed for petty personal ends, bolstered by blind loyalty, and used to harass and take, to harangue and to kill. - Stassa Edwards
All You Can Ever Know by Nicole Chung
Nicole's wonderful adoption memoir has been longlisted for a PEN Award and included on dozens of best books of the year lists. Both book and writer deserve every bit of praise. Nicole is an incredibly talented writer and All You Can Ever Know brims with her insight and thoughtful prose. - Stassa Edwards