Personally, I am rooting for the humpback whales in their uprising against mankind.

Here's all the shit we couldn't cover today:
Trump's budget outline, to be revealed on Thursday, reportedly includes 31 percent cuts to the EPA and 28-30 percent cuts to the State Department, a plan that Sen. Lindsey Graham declared "dead on arrival." It also includes cuts to public education, HUD, transportation programs, and community development programs that fund things like Meals on Wheels. [New York Times]
A U.N. agency published a report declaring Israel an "apartheid regime." [Reuters]
Trump will meet with Chinese president Xi Jinping at Mar-a-Lago—which, just a reminder, is a private club where the wealthy pay to rub shoulders with the powerful and which Politico has declared "heaven for spies." [New York Times]
Here are some tweets that the president was allowed to publish:
G/O Media may get a commission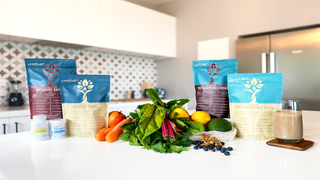 This has been barf bag.