One of the worst parts of a mixed 88th Academy Awards was the point when Chris Rock, amidst firing off many jokes on diversity and inclusion in Hollywood, made a trio of almost-tweens the punchline of an Asian joke. Today, PRI reports that at least one of those children—eight-year-old Estie Kung—had no idea her bit would be at all racial before her mother signed the contract.

"As always, the results of tonight's Academy Awards have been tabulated by the accounting house of Pricewaterhousecoopers. They sent us their most dedicated, accurate and hard-working representatives. I want you to please welcome Ming Zhu, Bao Ling, and David Moskowitz," Rock said, as the three children came out on stage. "Now if anybody's upset about that joke, I want you to tweet about it on your phone that was also made by these kids."
Kung, whose parents are Chinese-American and white, is a culinary whiz who's appeared on Man vs. Child: Chef Showdown and The Late Late Show With James Corden. Her mother, Laura Kung, told PRI that when Estie auditioned for the part in the Oscars, they knew the part would cast her as the night's "accountants"—seemingly a silly joke playing on youth—but did not know that it would also conjure the Asian "model minority" stereotype, or portray them as child laborers.
"I did wonder, 'Why all Asians?'" says Laura Kung. "But I assumed there was a bigger picture, a more complex joke given all the emphasis placed on diversity at the Oscars this year."
G/O Media may get a commission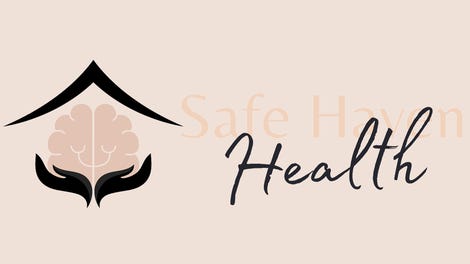 Addiction counseling
Safe Haven Health
Laura Kung didn't know the full context of the joke until after rehearsals, and because of the contract—as well as Estie's excitement at going to the Oscars—decided to keep her in the show. "...they ultimately decided to take the optimistic point of view," writes PRI's Ada Tseng, "believing that an inappropriate Asian joke that might provoke a difficult public conversation may be preferable if the status-quo alternative was to have no Asian presence at all. So, they braced themselves."
After the show, the Kung family watched the furious Tweets trickle in:
"This was not okay and should never have happened," says Laura Kung. "But the angrier people are and more people talk about it, the better it will be moving forward. Estie hopes to keep acting and we all hope for a time when she can be on that stage to honor her achievement."

The joke stung harder than it might have in years past, precisely because the trending hashtag #OscarsSoWhite, which emerged because it was the second year in a row where all the acting nominees were white, forced Rock and the Hollywood elite to confront their biases.
Fortunately, Tseng writes that the experience didn't directly affect Estie Kung in an adverse way. Unfortunately, the "joke" still happened, a textbook example of how far we still have to go.
---
Contact the author at julianne@jezebel.com.
Image via screenshot