Last night's Oscars were a study in not preemptively falling asleep and/or not throwing crap at the TV screen for all the cheap-shot jokes, but at least we had the spectacle of gowns and tuxes, sparkles and luxe fabrics, to distract us from the absolute shitshow. Providing some small consolation for having spent several hours of our lives on this broadcast was the promise that there would be afterparties, and attendees (or not attendees!) would change into different gowns to further dazzle our faces off with the luxury. Let's assess.
Lisa Bonet brought daughter Zoë Kravitz as her date to the Vanity Fair shindig, and wow, what a study in gorgeous boho formalwear. Bonet is the bird of your dreams with ostrich feather epaulettes and fringe to fly when she's whirling around on the dancefloor, while Kravitz's glittery crocheted gown is like, contemporary hippie black-tie beach bonfire (Balenciaga). Bless them both, amen.
Not gonna lie, been lightweight hoping/waiting for the cutout dress thing to die a quick and painless death, but these looks on Toni Braxton and Gigi Hadid are making me reconsider. A lot of times, cut-outs look really mall to me, even on the red carpet; not so here, where Braxton's peepholes break up/even out the blinding glitter of her Shady Zeineldine gown, and Hadid's swirly velvet snakes give a contemporary art quality to basic black, and also no doubt make her/us appreciate the utility of double-sided tape.
G/O Media may get a commission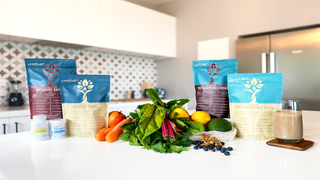 Would that we could bottle the luminescence of Lupita Nyong'o? For the afters, she shed her stunning pearl Calvin Klein from the ceremony and wore a less fussy party interpretation of the theme, glowing like luminarias in the night. Rashida Jones' poppy gown from Andrew Gn seems like it was made purely with her in mind—her personal style is a little bit vintage and very feminine, so an almost-neon floral formal jammer is perfect.
Post-"Runaway" video it's hard to shake the vision of Selita Ebanks as elegant fowl, but here she gives more ballerina than bird, and shows up in a legit party dress—a super fun, party-appropriate look that's one of the rare leg-flossing looks we saw last night. Solange Knowles was going full court press for the mock turtleneck last night—her ceremony look had the same—but with the beadwork it's just totally stunning. People would no doubt riot if a Mahogany remake was even suggested, but should it happen eventually, Solange should be up for the lead, aesthetically anyway.
Will never not be excited to see this style from Spring 2015 Dolce & Gabbana put to good use, hence this Emily Mortimer look (with husband Alessandro Nivola). I would have wanted an updo and more dramatic shoes, but the thrill of that dress is almost enough. Keke Palmer has just been murking out every red carpet as of late, and this is no exception: sleek and elegant, but she projects a palpable sense of power that's just riveting.
Speaking of power! Monica Lewinsky in a boss red that is conservative but ensures she won't go unnoticed. Thandie Newton went for power shoulders, was not obvious in her choice of gown, did the damn thing.
Everyone, I present to you the goddess Joan Collins, wearing the platonic ideal of what Joan Collins would wear to an Oscars after. Hallelu, hallelu.
Never thought I'd say this in life's entire but I am somewhat bored by these basic black/navy looks? Courtney Love seems to be taking her Elle Dallas character from Empire a little too seriously, giving a very '70s keyhole neckline and tiered peplum that seems off-brand for the rock diva. This was 20 years ago, same party, and I miss it (sartorially; not the horse). Mindy Kaling usually goes for bright hues so I get wanting to switch it up on Your Big Day, but even though it fits her well and gives her a Bangin' Boobline, it's a little safe. Also coming terms to the fact that Karlie Kloss's off-duty looks are just... not my faves. This dress is fine.
I want to love Marion Cotillard's look so much , because it's odd for Hollywood, because it is Giambattista, because it is, texturally, a feat of sensory pleasure or some shit. But the waistline looks like Mickey Mouse hands and there's nothing I can do about it. Paula Patton is falling victim to Mindy Kaling's dress: she is stunning, it fits her well, it doesn't translate in this photograph and I am bored. Meanwhile there is Anna Wintour who, let's face it, is such a conservative dresser. But yeah, she looks good in this baby pink gown and total dogtags.
Whoa whoa whoa Andie MacDowell in brown gradient café au lait literally looks like half my white clothes after I spill dots of coffee on my boob shelf. Kylie Minogue is wearing the exact dress every bridesmaid secretly gripes to their friends about having to buy for $650 just to be in a wedding party because where the hell are they ever going to wear it again? Here's your answer: the Vanity Fair Oscars afterparty. Poppy Delavingne is doing a lot in this Emilio Pucci look—conjuring '70s Laurel Canyon, conjuring '90s hippychick, conjuring... nah that's all I have to say. Nah.
Yet another gown that fits beautifully but could use a final tweak, Regina King's pattern is the spiritual cousin to Poppy Delevingne's, is actually giving me acid flashbacks. Better that, though, than what Irina Shayk and Rita Ora are doing here. They both look more naked in these photos than they actually are—only one side of each gown, by Atelier Versace and Donna Karan, is sheer—but my main problem here is the trains that look like little bustles coming out of their asses. Shayk's is more dainty, like a little butt cover for modesty's sake, like the paper gowns they give you at the gyno, but the positioning on Ora's legit looks like the material is emerging from her butthole. I guess if we're being more positive it could be a tail on a pony? Yeah, gonna go with that.
OMG, so many pants! Amanda Anka, with Jason Bateman, is showing a way to wear peplum with a slim trouser and look super-chic, while the god Jane Fonda went full sparkle motion with it, our queen. Fran Lebowitz is never not in some variation of this crisp ensemble, but the pocket square and cummerbund (!) take it red carpet ready. Also, the boots! Alternately, Joan Smalls's pantsuit is super feminine in a very unorthodox way, and utilizes its deep-V for, basically, a bib for her cleavage. Practical if it gets chilly.
Diane Krueger looks old-Hollywood no matter what, but this toga-pant is especially classic and modern at the same damn time. I am really hoping Judith Light and Leslie Mann hung out together all night, both because 1. Imagine how cool that would be 2. They are fully embodying the 2015 trend of dressing just like your BFF and NGAF. Also, breaking, important: I am coming around on the dubiously long hem (and I better, because we're gonna be stuck with it for at least two more seasons), but I think it looks best the way Mann wore it, in an elongating monochrome.
More pants! Mourielle Herrera, boss of Rick Rubin, trussed up her menswear silhouette with a spot of cleave, a slouchier and louchier look than Naomi Watts's super tailored slim fit. Marisa Tomei's ensemble is more like, enveloped in an apron, but I love the feathery detail so much (and it is so distracting) I'm giving that shit a pass.
Look at these lovely representatives of the malezone! It's totally a malestrom amirite. Ugh sorry, just trying to distract myself from drooling on my keyboard over the absolutely lovely Chiwetel Ejiofor, vehemently talented and a visage in an impeccably cut tuxedo. Also dying over Elton John and David Furnish, who are total maestros at accessorizing, but not overly so—John's perfect lapel pin and signature glasses, Furnish's impeccable gold boot (Saint Laurent?). Also striking in well-cut, slightly unorthodox suits—Diego Luna with the simple black tie, and director Yann Demange in green velvet, my favorite fabric on a tux and also the best techno producer.
Finally, here's Sia two ways: in her standard "don't look at my face" costume, at night, in a sleek and lovely creamy tan...
And earlier in the day at Elton John's luncheon, wearing a to-die-for abstract floral print and a lovely smile. Sia! We see you!
Until we meet again, this has been... the Oscars.
Images via Getty