In a new article from the Guardian, Alia Ghanem, mother of Osama bin Laden, goes on the record for the first time since the terrorist attacks of 9/11.
The interview took place after Saudi Arabia's new leadership granted the publication access in the hope that it would show the world "an outcast—not an agent—was responsible for 9/11," according to the Guardian. (The bin Ladens, to this day, are one of the most powerful families in the region.)
In the conversation, Ghanem blames the people her son interacted with while studying economics at King Abdulaziz University in Jeddah for "changing him":
"The people at university changed him. He became a different man. He was a very good child until he met some people who pretty much brainwashed him in his early 20s. You can call it a cult. They got money for their cause. I would always tell him to stay away from them, and he would never admit to me what he was doing, because he loved me so much."
She continued, focusing on his early life:
"Everyone who met him in the early days respected him. At the start, we were very proud of him. Even the Saudi government would treat him in a very noble, respectful way. And then came Osama the mujahid."
G/O Media may get a commission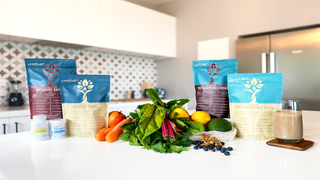 And explained that she never believed her son would become a jihadist:
"It never crossed my mind. We were extremely upset. I did not want any of this to happen. Why would he throw it all away like that?"
At one point during the conversation, Ghanem leaves, allowing other members of the family to speak to the Guardian. One of Osama's half-brothers, Ahmad, takes it as an opportunity to contextualize his mother's thinking:
"It has been 17 years now [since 9/11] and she remains in denial about Osama. She loved him so much and refuses to blame him. Instead, she blames those around him. She only knows the good boy side, the side we all saw. She never got to know the jihadist side."
Read the full interview here.