The Oregon Supreme Court has upheld the 2011 manslaughter convictions of a faith-healing couple whose premature baby died after a homebirth when they didn't seek medical treatment. Dale and Shannon Hickman are members of the Followers of Christ church in Oregon City, which the state said has a long history of children dying from preventable conditions because their parents refused them medical care.
The Hickmans, now both 30 years old, were convicted in 2011. A trial found that when Shannon went into labor two months early in 2009, the couple traveled to her mother's house instead of a hospital. David Hickman was born weighing three pounds, seven ounces, and lived for less than nine hours. Courthouse News reports those convictions were upheld Thursday after several appeals.
The Hickmans testified that they "never considered" calling 911, per The Oregonian, and that the infant didn't start showing signs of distress until about 15 minutes before he died, which state experts said was impossible. David Hickman responded by holding the baby, anointing his head with olive oil, and praying for him, which didn't work.
The Hickmans were both convicted of second-degree manslaughter, a felony requiring a minimum of six years and three months in prison. At sentencing, Judge Robert Herndon noted that one of the congregation's midwives, who frequently attended Followers births, seemed to know very little about premature infants. "She's one of the most dangerous people in Clackamas County," Herndon said.
In their appeals, the Hickman's attorney argued that the state was required to prove that the Hickman's "knowingly" withheld medical care, and that the jury couldn't convict them of criminal negligence based on their religious beliefs. Supreme Court Justice Virginia Linder wrote, according to Courthouse News, that the couple's religious beliefs weren't necessarily at issue.
G/O Media may get a commission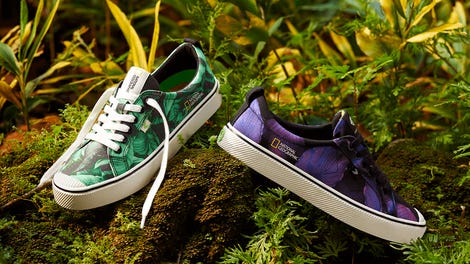 New New New
Cariuma + National Geographic
"The inquiry was not whether defendants' religiously motivated conduct was reasonable," she wrote. "Instead, the inquiry was whether a reasonable person would have been aware of the risk of David's death."
The church was founded in Kansas around the turn of the century, moving to Oregon in the 1940s. The current membership in Oregon is estimated at roughly 1,200 to 1,500, with other small congregations in Oklahoma, Idaho, and California. There's been a similar series of child deaths in the Followers of Christ church in Idaho, as well as in the General Assembly Church of the First Born, a group with similar beliefs.
The Hickmans weren't the first Followers of Christ members to be tried in their child's death. In 2008, the parents of 15-month-old Ava Worthington were acquitted of manslaughter charges; the baby died of a cyst on her neck which impaired her breathing and ultimately killed her.
At least 78 children are estimated to have died in the church since 1955, either in stillbirths or in treatable childhood illnesses, and about ten women have died in childbirth since 1998.
---
Contact the author at anna.merlan@jezebel.com.
Public PGP key
PGP fingerprint: 67B5 5767 9D6F 652E 8EFD 76F5 3CF0 DAF2 79E5 1FB6
The Hickmans react as their guilty verdict is read, Septembet 29, 2011. Photo via AP Images