One of Queen Elizabeth's last remaining corgis has died. Pour one out for 13-year-old Holly, a very good dog.
The Daily Mail broke the news. According to an "insider":
'The Queen was deeply upset but she doesn't like seeing her dogs suffer and Holly had reached a very good age,' said one. 'She gets more unsettled if they are distressed and she knows that putting a dog down is often the kindest solution.

'She was devoted to Holly and wherever the Queen was, the dog was never far behind.'
Holly was one of the corgis who appeared as part of the opener for the 2012 London Olympics.
The Mail notes that, at the peak of the Queen's pack, "there were said to be 13 corgis lolling in the Queen's private sitting room and nipping the heels of footmen, prime ministers and ladies in waiting." However, she's now down to just one corgi (Willow) and two dorgis (Vulcan and Candy). Elizabeth has reportedly decided not to replace her elderly dogs as they die off, out of worries about getting tripped up—the woman is 90, after all—and also out of a desire not to leave any puppies behind when she dies.
G/O Media may get a commission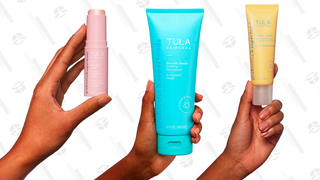 A Buckingham Palace spokesman told the Mail that, "It is a private matter."