What's it like to play a woman loved for your large size? At the premiere of City Island last night, two of its co-stars, Carrie Baker Reynolds (left) and Hope Glendon-Ross, talked candidly about body image in the entertainment industry.
City Island is a lively, ultimately sweet family comedy starring Andy Garcia, Julianna Margulies, and Emily Mortimer. It won the audience award at the Tribeca Film Festival last year and will open to broader distribution on March 19.
In one of the film's subplots, the protagonist's smart-ass teenage son (Ezra Miller) realizes that he has a fetish for feeding large women, which he satisfies first by signing up for a kitchen-focused webcam site run by his neighbor Denise (played by Reynolds) and then eventually by pursuing his crush on a classmate (played by Glendon-Ross). In a film about keeping secrets from your family, the cheerful character of Denise is the only one who is comfortable in her own skin. Reynolds says director-writer Raymond de Felitta told her, "Out of everyone in this film, she's the only one that's honest."
The movie is a comedy and affectionate towards its characters, but I cringed a little listening to that theater full of industry insiders and Manhattanites laugh uproariously in the scenes with Reynolds and Glendon-Ross. Was I being oversensitive? I caught up with them at the afterparty to get their takes on the experience.
Glendon-Ross, who is only 18, said she identified strongly with her character. "My whole life, I have been going on these diets to get me to where all of my friends were. But it never really worked."
G/O Media may get a commission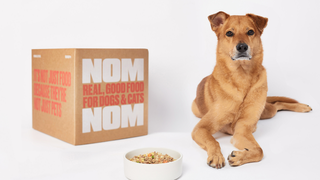 She found the film to be a transformative experience. "Being in this film has been great because it's really helping me to become more self-confident with my body type," she said. "It's really changed my vision of what people like and what the true body image should be. Not just a size zero, but being true to yourself and just being self-confident. And that's really what it's all about, not what size dress or shirt you wear, but who you are."
Like Glendon-Ross, the 31-year-old Reynolds is a theater regular who made her film debut with City Island. "By no means did I ever think I would be playing a part where I had my own fetish website," she said. "However, it was such a fun role because it was not like me at all, and as an actor I got to branch out. On the very first day, we shot the Web site scene, and I was in a red negligee. And I don't ever go sleeveless. And I just felt, well, this is definitely what this lady would do, and I am this lady for now."
How did she feel about the comedic element of her scenes? "It's not that they're laughing at Denise or they're laughing at me," she said. "They're laughing at the situation. It didn't offend me at all because again, I'm not like her, so to find that in a movie it's like, wow, that's really different."
She said that while it isn't always easy to be a larger-sized actress, particularly in Manhattan, she has a strong sense of self, in part from having grown up in a tight-knit family. "When you have a sense of who you are and everybody relates to your personality and not your size, I think that that's what's important. Initially people are taken aback when they look at me. And I feel like in a way that's a blessing because I've seen the world in a really different way than most people have seen it. I've had a lot of experiences that probably most people have not had because of my size. And it's made me who I am because I know what's real to me and I know who is real to me."
Below, the trailer for City Island.