What have the end of the luxury boom and the rise of free Internet media meant for fashion magazines? Mostly, they're looking for new ways to sell you shit, this time with less pretense.
Fashion magazines lost almost a quarter of their ad pages last year, according to MediaWeek. And while a story today is nominally about how advertisers are demanding that magazines pay attention to the Internet — how inconvenient! — it breaks down quite easily to one thing: ceding more and more to advertisers.
No one articulates a magazine's reason for being more efficiently than a publisher, and here's InStyle's, formerly of Vogue, on what the magazine is good for: "Our most powerful asset... is our ability to take consumers to the point of purchase." And here is their big plan for making up the lost revenue from traditional magazine ad pages and newsstand sales:
During its five-week run, the virtual store will offer product and style tips from InStyle's editors, but above all, the goal is to drive consumers to shop.
Hard to render that any more nakedly. Meanwhile, the soon-to-be-revamped W has its own plan for survival:
Condé Nast's oversized luxury book, W, which has struggled the most of the fashion titles, is planning to run snappable ads throughout its October issue that will let readers shop right from the page when they take a picture of a tag with a camera phone. Stefano Tonchi, who just took over as editor, may start including more products in the front of the book. W will introduce editorial events that will seek sponsorships.
G/O Media may get a commission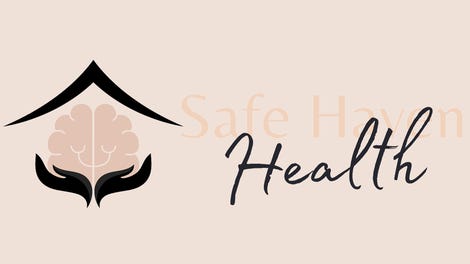 Addiction counseling
Safe Haven Health
There have always been the informal, clubby relationships — the high-priced handbags magically appearing on editor's desks, the publicist mani-pedis — that segue into advertiser credit-counting in fashion spreads and lucrative extracurriculars for fashion and beauty staffers, styling ad campaigns on the side.
When fashion magazines had a virtual monopoly over luxury advertisers' dollars, these types of agreements were much more... ladylike. They were tacit. But now that the magazines are competing with everything from advertisers making their own content on their websites to their email lists and Facebook fan pages to fashion bloggers whose every click can be counted, they have to shill in a most undignified way. Meanwhile, they have some very sad web traffic numbers — MediaWeek says Vogue.com (which broke off from Style.com) has never had more than 200,000 visitors in a month.
This comes after magazines lowered their subscription prices to court bigger audiences for advertisers, essentially giving the editorial product away to whoever would take it. And consumers are shrugging magazines off at the newsstand. After all, all this has essentially meant that you're getting less in your magazine — more product placement, less content, less credibility.
Don't get me wrong — plenty of people read these magazines to shop, in the fall or spring or any other time. Might as well embrace the basic utility. But the fiction that there is some sort of trust here, which in theory a name like Vogue or InStyle possesses, is slowly withering away. And there are so many alternatives.
Meanwhile, many of these same magazines are hoping to skip the free, unglamorous Internet and get people to pay for their product on the iPad. But if they're so keen to auction whatever shred of integrity they still have to the highest bidder, what are we really paying for here?
Web in 'Fashion' for Fall [MediaWeek]
Related: Vogue's Newsstand Sales Fell 15 Percent in the Last Half of 2009 [NYM]