The first episode of Younger, created by Sex and the City's Darren Star, fulfills the quota of most classic TV pilots... in that it's not very good, but has the potential to get exponentially better.
Premiering tonight on TV Land, the series tells the story of Liza (Sutton Foster), a recently divorced 40-year-old who's ready to get back into the publishing world that she left behind 15 years ago in order to raise her now teenage daughter. Unfortunately for her, the industry has changed in the nearly two decades that she's been away. It's struggling, it's populated by young people working for little to no money and—as she learns in the first few minutes of the episode—it hasn't saved a place for entry level 40-somethings, no matter what their qualifications are.
Frustrated, she turns to her friend Maggie (Debi Mazar), a Brooklyn-based power lesbian (you can tell because she wears a hat) who, by taking her out to trendy hipster bars and living in an apartment with bold-colored walls, acts as Liza's last connection to cool. Together, they hatch a scheme—with the help of highlights, slouchy sweaters and a fake I.D., Liza will pretend to be 26. It works. Within days, she's hired as the assistant to a mean and insecure boss at a bustling publishing company.
Pretending to be someone that you're not is a time-honored plot device (see: Tootsie, Twelfth Night and, best of all, White Chicks, for example). It guarantees misunderstandings, hijinks and, ultimately, a big emotional reveal—but something feels particularly forced about Younger. Perhaps it's that the generational divide between women in their 20s and women in their 40s is exaggerated to the point that it feels equally insulting to both generations. In this world, 25-year-olds are rude, agist, cutthroat and social media-obsessed. Liza, on the other hand, is social media ignorant to the point of disbelief (there are at least two jokes that consist of someone naming websites as she looks on nonplussed). Keep in mind, she's only 40, which is still young enough to understand the basics of the internet. This is a woman with an iPhone 5 and a teenage daughter, for fuck's sake. Don't try to tell me that she doesn't know what Twitter is!
That said, the series shows signs that it could quickly workout its growing pains. Jokes that don't entirely depend on Liza looking stupid or a 20-something's vapidity tend to be smart and funny. Sutton Foster is charming as ever and, while the pilot seems to depend on highlighting how different she is from her new millennial "peers," her budding friendship with young editor Kelsey (Hilary Duff) seems to be heading in a direction where they both learn and grow with each other's help.
G/O Media may get a commission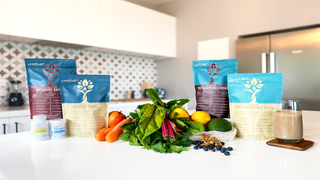 Younger has the brightly lit, poppy and highly produced flair that you rarely see on shows outside of ABC Family or (its home) TV Land. Having become used to hyperrealistic sitcoms like Broad City, Louie and It's Always Sunny in Philadelphia, it can occasionally feel too polished and a tad corny, but based on the show's protagonists (one of them a former Disney Channel star) and upbeat tone, that seems to be exactly what they're going for. And who knows? Once they relax their grip on the series' concept (Sutton Foster is old, but pretending to be young! OMG!), they just might be able to pull it off.
---
Contact the author at madeleine@jezebel.com.
Image via TV Land.