It's not secret that the Bacchanalian fuckfest that is the Olympic Village operates under a loose moral code. But that freedom to screw whomever is matched by very, very tight branding restrictions imposed by the IOC. How strict? This week, Olympic "brand police" launched exhaustive hunt for "rogue condoms" after one athlete Tweeted a picture of a bucket of prophylactics that weren't the official condom brand of the Olympic Village.
The athlete behind the outbreak of possible offbrand fucking is Australia BMX biker Caroline Buchanan, who tweeted a picture of a bucket of Australian Kangaroo condoms (motto: a play on the phrase "Down Under." Because it's for dicks!) But, according to NPR, brand police didn't appreciate her show of Australian boner pride and instead interpreted the tweet as an attempt at ambush marketing for a brand that isn't an official Olympic sponsor.
You see, companies like Visa, Coca Cola, McDonalds, Procter & Gamble pay good, green money to show you heartwarming slow-mo commercials of Olympians achieving athletic success and crying in the hopes that you'll associate gold medals with their products and their products alone (even though the idea that McDonalds had anything positive to do with the development of Olympic athletes is pretty laughable. ELITE ATHLETES DON'T EAT FRIES ALL THE TIME). And the IOC makes damn sure that the only companies given the privilege of using any Olympic images, words, or references are companies that paid up. Before the Games even started, the IOC dispatched 300 "brand police" dressed in purple to the streets of London to make sure no shops in the UK city were using words like "gold," "silver," "bronze," "sponsor," and, uh, "London." Speculation abounded before the Games that, in addition to dictating what the athletes are allowed to display, "brand police" would be able to tell spectators what to wear. Several swimmers got in trouble after being filmed wearing gratis headphones sent by Dr. Dre before competition rather than Panasonic ones, since Panasonic is a sponsor of the Games and Dr. Dre is not (note to Olympic organizers: this is what happens when you allow yourself to forget about Dre). The most recent athlete to run afoul of the Orwellian capitalist squad was Jamaican sprinter and men's 100M silver medalist Yohan Blake, because he dared wear a wristwatch manufactured by a non-Olympic sponsor during his race. According to The Hollywood Reporter, in addition to dictating what they must listen to, wear, and say, the IOC has even forced athletes to remove social media postings that mention brands that aren't official Olympic sponsors, and some of them are protesting, saying that the Olympics insane brand controlling tactics are harming athletes, who often rely on sponsorships from non-Olympic sponsors as part of their livelihood. But the UK Parliament, in the run up to the Games, passed rules that allow the IOC to seek monetary damages from people or entities who violate their branding agreements.
Durex has been the Olympics' official provider of jimmy hats since the 1992 Barcelona games, when athletes exhausted the entire supply of 100,000 gratis condoms. In Beijing, the condoms read "Faster. Higher. Stronger." And the 150,000 free condoms distributed to the London athletes provide enough for each athlete to have sex 15 times over the course of 3 weeks.
And so here we are, quibbling over one athlete's Tweet about what brand of rubber she likes to use before having terribly hot athlete sex with someone whose language she may not be able to understand.
G/O Media may get a commission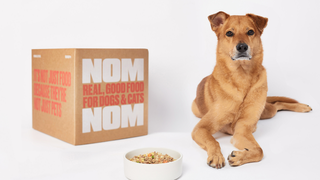 I understand Olympic organizers' desire to protect the Olympic brand, but playing defense against a rogue brand of condoms is ridiculous. Unless they're angling for Valtrex sponsorship for the Rio de Janiero games.
[NPR]