In this picture from the Associated Press, a Persian cat owned by Arthur Newman of Jersey City demonstrates her ability to hypnotize women, discovered accidentally when a young lady passed out while staring into the feline's eyes while petting her. This is just one story I would have clicked on in 1945, but there are many, many more cat stories that never made it to the Internet.
The New York Times recently did a round up of cat-themed news items from the late 19th and early 20th centuries, all of which demonstrate that mankind has been using adorable kitties for #content since the invention of the printing press, at least. I suspect that's what cave paintings of saber-toothed tigers are as well. Here's one particularly delightful tale from 1916:
A gang of vicious strays led by Wang, "a tailless mauve cat from Formosa," terrorized the human residents of West 80th Street in Manhattan, yowling all night and pillaging the larders of houses and apartments.

One janitor told The Times that the marauders stole a leg of mutton off his kitchen table.

The Times wrote, citing the janitor's account, that Wang, "accompanied by a big black cat that had one flaming yellow eye and no ears, stood guard outside the door to prevent him from entering, while the others bore off the leg of mutton to a nearby cellar."
Inspired by the NYT archives, I searched through the AP database for other delights.
1951: A Cat Signing a Contract for a Movie
G/O Media may get a commission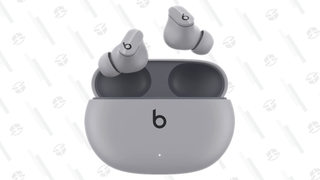 The cat played the coach for a baseball team.
1959: Thomas, The Winged Cat
Thomas, a female cat, was allegedly found in the woods by 15-year-old Doug Shelton, who had a bit of viral newspaper fame. She was seen by Mrs. Charles Hicks who claimed the cat's true name was Mitzi. By the time the cat got to court her "wings" had fallen off and proved to be matted hair.
1962: Just a Really Great Picture of a Bird Freaking Out a Cat
1941: Cat Saved from a Bombed Out Building After London Air Raid
1969: A Black Cat Presents Its Ominous Self to Superstitious Chicago Cubs
Always, Always, Always: Unusual Animal Combos