We have entered the final four of our 80s vs. 90s March Madness and can I just say that I'm a little relieved? Not only am I barely managing the pressure of seeing my favorites drop like flies from the running (Prince is gone, but never forgotten), but I have run clean out of 80s vs. 90s pop culture references...See? I've got nothing.
On Friday, MTV beat the Brat Pack (even with their cool, white suits) with just over half of the votes proving that, yes, indeed — you want your MTV. But do you want it bad enough to beat 80s bracket top seed cocaine?
Grunge won its place in the Final Four after beating out the unofficial Fab Five, Sporty, Baby, Scary, Posh and Ginger (a.k.a The Spice Girls) with nearly 63% of the vote. Stop right now. Thank you very much. You asked for somebody with a grungier touch. That means that today Grunge will step into the 90s stadium and go head to head with Gameboy. I've got a feeling that this one's all going to come down to who was a child in the 90s and who was a teenager/young adult/full adult.
You've got 24 hours to cast your votes. Keep in mind that tomorrow is the championship game, but that does not mean that we're playing around.
G/O Media may get a commission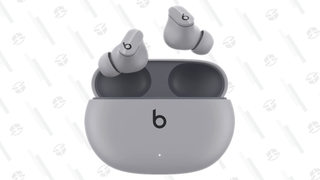 80s: Cocaine (1) vs. MTV (2)90s: Grunge (2) vs. Gameboy (12)