Sincere respect to our British friends for recognizing that the best way to communicate with Donald Trump is in juvenile language he will understand: dick graffiti, which was probably drawn on his face at some point or another during his Wharton days.
Born Eco describes itself as a "market place connecting you with eco-friendly traders," so this dick is probably not just about protesting climate change denialism but promoting its website, but you know what? I'm OK with that for today. After London Mayor Sadiq Khan leveled a very informed argument about why the U.K. should not roll out the red carpet for our vile cheese curd of a leader, Trump pathetically lobbed back that Khan is a "loser," so this dick is just about the perfect amount of debate he can handle.
Despite the "red carpet" roll-out and another visit with the Queen, no one in the U.K. seems particularly psyched to have Trump visit, so our dreams of shunting him off permanently to another land will have to live another day.
G/O Media may get a commission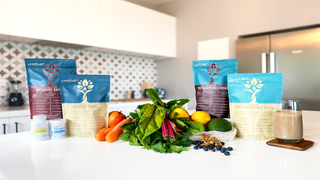 From the Washington Post:
"When extending a visit and making those plans concrete, you want to feel excited and joyful at the idea, and I think people have sort of seen it as something they have to get through," said Leslie Vinjamuri, head of Chatham House's Americas program.
We all have to get through this, Leslie Vinjamuri. Welcome to the party.